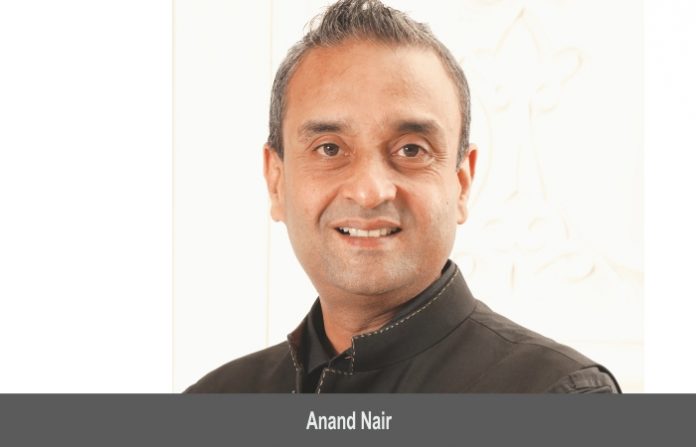 Occupancy rate is now at 75%. The challenge we are facing now is inconsistency and we hope to overcome it, says Anand Nair, GM, Crowne Plaza Chennai Adyar Park.
MT Bureau
If 2020 was about survival, what are the key takeaways in your opinion?
The biggest learning for us moving from 2020 to 2021 was to be prepared to face any eventuality. We stopped worrying about the situation and started focussing on the solutions instead. Our strategies had to be extremely flexible and nimble enough to adjust to the ever-evolving scenarios. Importance was given to short-term tactical promotions to drive the overall strategy.
What has changed between 2020 and 2022 for you and the brand at large?
We have adapted ourselves to change more towards our customer's needs. Customers are quite clear on what they want so we strive to ensure all demands are met. Our main focus has been the IHG Clean Promise, Cleanliness being our top most priority with the safety protocols being strictly followed. Our breakfast buffet has seen a big step up with sizeable improvements and changes made. The strategy for 2022 is to bring back corporate business in a large way  and business from our  loyal clients.
What new things has the hotel tried or launched to get business? 
We introduced interesting ideas both in rooms as well as F&B.  'On the Rocks', our European specialty restaurant introduced The Curate Series, where celebrity chefs come in for a kitchen take over series and run a promotion with their specialty menus to emphasise on local fresh produce. Take Aways have evolved considerably where we even created a Sunday Brunch that could be delivered to your door step. Same was done during Onam celebrations where our team delivered a full-fledged Sadya experience served in the safety of your home with all precautions. As global travel resumes, keeping in mind that Crowne Plaza  is all about business travel, we have designed flexi packages with a  24-hour check-in and check-out for our guests.
As far as M!CE business is concerned, how is the brand trying to bring business back? 
We are offering special rates, all-inclusive pricing, and attractive flexi packages. We have developed SOPs for the bio-bubble business. We are a M!CE-centric hotel with 15,000 sq. ft., of banqueting space and meeting rooms.