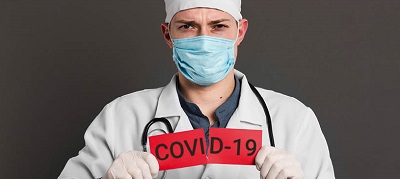 Though a lot of events have been postponed, the meetings industry is readying to come
back strong post COVID-19, members share industry trends and the way forward.
Kanchan Nath

Naveen Rizvi
Executive Director
ICE- Integrated Conference & Event Management (A division of Le Passage to India)
Most of the bigger events have been postponed, not cancelled as of now. We are reassuring participants that the conference is postponed to a particular date. This situation is affecting the globe, and today the world is more integrated. Now it's a global world so the effect is more. Of course, the industry will bounce back and it's all a temporary phase. As you know nothing remains permanent, change is the only constant. This is the time to develop certain skills that we do not have. The focus is on training, people have been nominated for different kinds of training programmes. When business is in full swing you don't get time to train. Most of the events have been postponed to September, as May, June and July are too hot. We need to be positive and use this time to develop skills. India by and large is not that badly affected, so we are promoting domestic tourism. Products are being launched, so everything has not stopped. People do not want to have mass gatherings but an event for lesser people can be managed.
Chander Mansharamani
Managing Director
Alpcord Network Travel & Conference Management
Conventions business is not that much impacted, most of our convention business is up to March-end. In April we did have few conventions which have been postponed to November and December. In the month of April, a lot of speakers were booked to come into India. Those losses are there, we are requesting the Govt. of India that airlines should refund the money that we have paid them
for the speakers to come into India. Most hotels and airlines are giving credit notes. We feel we have lost business; we are not sure what is going to happen. Corporate travel has gone down by 30-40 per cent.

Amaresh Tiwari
Vice Chairman
ICPB
Hopefully, the self-quarantine till April 15 will make the country virus free. We are refocusing our strategy. We are concentrating on rebound strategy – how to create business and value for our members in the coming future. Next year onwards we will start focusing on the short haul, once the pandemic is over. In 2021, we will look at having roadshows in the neighbouring countries and will look at promoting India aggressively. Even if we get 3-4 per cent of China's outbound share it will be a big boost for tourism, once the crisis is over.
Girish Kwatra
CEO
Meetings & More
Meetings are reported less in India. More meetings have been deferred rather than cancelled. There has been a meeting loss of 8 per cent to the whole of Asia Pacific. This is data for international meetings. Out of this 6 per cent will bounce back. Meetings are either deferred, relocated or cancelled. As per ICCA, in terms of cancellation it is 1.5 per cent. The worry is more rather than the numbers. We all need to be united, the business in the kitty is delayed now for next few months. The domestic business is what we can bank on now.
Rajni Nair Deb
Director Sales & Marketing
Mahatma Mandir Convention and Exhibition Center
The long-term businesses are robust, there have not been any cancellations. We all feel there will be an end to this virus and an opportunity in next six months. We will have to prudently look at smaller meetings and gatherings. Safety first is the mantra we are following at the center. Safety overrides all concerns of greed or revenue. We as the meetings industry have to be with our clients. Empathy is the biggest rule of bouncing back when it comes to client relationships. One of our main events has been postponed to June, it's not off our books but is a cancellation for this financial year. Some of our clients are holding back on decision-making.
Chetan Gupta
Director
R G Destination
We all must stay united. Business will be slow for a few months, but it will definitely bounce back. Health is a major issue and a concern for everyone. I must congratulate the government for taking quick steps. Business is at an all-time low in the history of the industry. Travel agents are suffering. Bookings for M!CE groups, leisure groups, cruises, hotels and more have seen huge cancellations last month. Whatever refunds we get from the airlines and cruises we will refund to our clients.