Etsuko Kawasaki, Director, Japan National Tourism Organisation shares insights on what makes Japan an attractive M!CE destination in Asia Pacific
How do you see Japan as a M!CE destination?
We have a lot of research institutes and academic associations which help international organisations to hold conferences and meetings in Japan. Also, it's a safe country with hospitable people who like to accommodate visitors from overseas, making it an attractive destination for the M!CE industry.
How has the year been for M!CE business?
In a couple of years, we have increased the number of
international conventions as well as corporate meetings from overseas. In 2019, global tours increased by
20 per cent as compared to the year 2018. With 492 international conferences in 2018, we were ranked first in Asia Pacific.
What are your expectations from the next ftnancial year?
In 2020, we will be hosting the Olympics in Tokyo, which will enable us increase awareness of Japan as a global M!CE destination. We can expect more business events not only in Tokyo but Kyoto as well. Sapporo, which is in Northern Japan, is very popular. We also have Kyushu, the third- largest island out of Japan's five islands, and Okinawa, which is the southernmost prefecture of Japan. All these places will accommodate visitors from all over the world.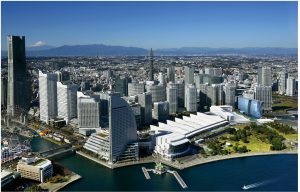 What makes you different from other countries in terms of M!CE?
In Japan, each season offers different attractions, for example, cherry blossom in spring, marine desert in summer, colours in autumn, and snowboarding & ski in winter. These seasons provide a good opportunity to lure corporate clients.
Our unique cultural assets – pre-sanctuaries, buildings, Japanese gardens – offer much by way of additional value to visitors coming to the country on business trips.
How do you think of Japan as a destination for Indian travellers?
We know that Indians are keen on doing destination weddings in different places. I believe we need to focus on the M!CE market in addition to leisure travellers from India.
Is there anything else that you'd like to add?
Probably many people know about the major destinations like Tokyo, Kyoto and Osaka. However, Japan offers a lot of other attractive cities like Shikoku, Mountain Fuji, and Kyushu, to name a few.