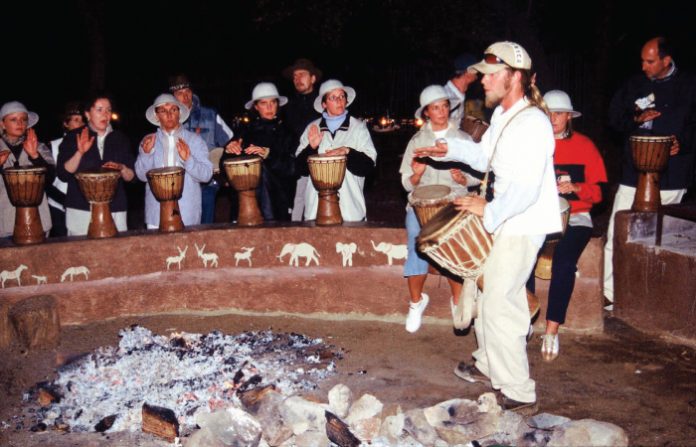 M!CE and business travel motivated 41% of overall tourist visits to the nation from India out of which M!CE encouraged 18% of visits last year, says South African Tourism.
Hazel Jain
What is the kind of traffic South Africa is seeing from India right now?
Post pandemic, India has moved to become the sixth-largest inbound traveller market for South African Tourism. Led by our robust recovery efforts, we witnessed more than 200 per cent surge in travellers from India in 2022, welcoming 50,000 Indian tourists to the Rainbow Nation. Out of the overall arrivals to South Africa, one out of four visits were motivated by M!CE.
As we continue to witness an increase in inbound traffic from India, we believe direct flights between the two nations will serve as a solution for business travellers, who currently have to layover at an international airport. Once established, the direct route will have the potential to propel a multifold increase in travel between the two nations. Being an active member of the global economy, South Africa boasts the presence of many Indian MNCs, and direct connectivity will simplify trade prospects for both countries.
Which segment of M!CE is doing well and why?
M!CE is a huge segment for us. We constantly have multiple groups travelling to South Africa all the year round. COVID curbed many companies that operate on a global scale from hosting events, conducting in-person meetings, conferences, and exhibitions across borders. After the borders reopened post-pandemic, M!CE tourism has been receiving increased interest from all segments. Many Indian businesses are expecting a rise in business travel and are expected to increase their travel budgets for 2023 viz-a-viz 2022. Attending, hosting, or presenting at conferences, presentations or events are some of the top reasons for business travel.
In 2022, M!CE and business travel motivated 41 per cent of overall tourist visits to South Africa from India out of which M!CE alone encouraged 18 per cent of travellers. Aiming to build on this momentum, we hosted the second edition of the M!CE Think Tank program for corporates in India to provide them with an in-depth understanding of the overall MICE market this year. Such programmes help us educate decision-makers on various business-oriented facilities that the destination has to offer.
How big a group is South Africa seeing from India and what industries are doing well for M!CE?
We witness huge demand for M!CE tourism to South Africa from corporates in India and have had multiple groups travel to the country in the past on various occasions. We receive enquiries from group sizes varying from 2,000 to 4,000 passengers, especially from the financial, IT, beauty, insurance, coal, and mining, pharmaceutical, entertainment, and sporting sectors in India.
Are M!CE clients asking for sustainable options?
As travellers continue to seek meaningful experiences, their demand patterns constantly shift an evolve, especially in the post-pandemic era. Sustainability is at the core of all the travel decisions they make. We are proud to say that travellers are more conscious of where they spend their money, what kind of accommodation they choose, where they dine, and how they travel locally.
At South African Tourism, we have enhanced efforts to make our itineraries, properties, and transport facilities more sustainable. We are also actively showcasing our sustainable product offerings and ecotourism experiences, such as cycling tours, nature safaris, conservation projects, and rural experiences.
Are they exploring newer destinations in South Africa?
Yes. We are also driving awareness around our picturesque smaller towns called 'small dorpies' that are relatively unexplored and continue to have M!CE accommodation and a wide range of activities. South Africa is a world-class M!CE destination with facilities and services adhering to the highest standards. With more than 1,700 conference centers nationwide and nearly 2,000 hotels, South Africa has emerged as a prime location for corporates for their M!CE needs. The events industry is well-established to suit every business need and its varying budgets. The destination is adept at hosting mega events of 10,000 delegates and intimate corporate team-building activities employees.
Indian corporates and across the globe have entrusted South Africa for their M!CE outings, considering and visiting the nation frequently. They are seeking fresh experiences and unique destinations to enhance their business trips and are looking beyond Cape Town and Durban. We keep receiving requests for customized itineraries to strike a balance between business-related activities and opportunities, to get immersed in local culture, cuisine, and attractions. By exploring newer regions, corporates can combine professional engagements with authentic experiences.
Are M!CE players opting to do newer, more immersive activities?
South Africa has many unique activities to discover on a M!CE outing. We are seeing interest from the Indian buyers opting for adventure and glamping experiences in South Africa. We are optimistic M!CE will continue to drive a large percentage of Indian corporate visitors.  Forward bookings for leisure and business travel look promising and visa issuance numbers tell us there is pent-up demand the destination.
Any upcoming engagements with M!CE agents/corporates in terms of FAMs?
India is a core market for us globally. This year, we are aiming to achieve an increase of 35 per cent in Indian M!CE travellers over 2022 arrivals. We recently hosted a Indian trade delegation to Africa's Travel Indaba 2023. The trade show is Africa's largest travel event. It organized our 19th edition of 'Annual India Roadshow' in Indian cities such as Kolkata, Chennai, Hyderabad, and Mumbai.