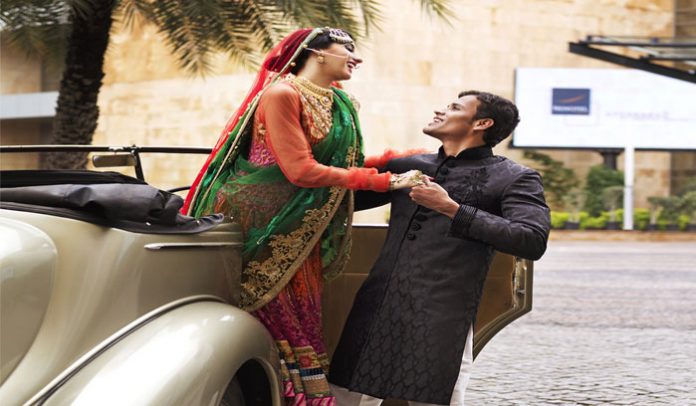 Hoteliers take us on a journey of destination weddings in India sharing hotel capacity, trends – especially in the emerging hotspots, challenges faced by the wedding industry and more.
Rohit Chopra
Regional Director Sales – India
Accor Hotels and Resorts
Weddings@accor
Some of our popular hotels which cater to weddings extensively are Fairmont Jaipur, Mövenpick Hotel Colombo, Novotel Hyderabad Convention Centre, Novotel Visakhapatnam Varun Beach, Novotel Hyderabad Airport, Novotel Kolkata Hotel and Residences, Novotel Goa Resort and Spa, and Novotel Goa Dona Sylvia.
Fairmont Jaipur
Mövenpick Hotel Colombo
Mont Blanc Ballroom: 150 pax.
Vistas Rooftop (Destination wedding): 150 pax.
Novotel Hyderabad Convention Centre
Novotel Visakhapatnam Varun Beach
Modern and versatile sea-facing banqueting facilities can hold large scale weddings up to 4,000 guests with ease. The hotel has over 31,500 sq.ft. of banqueting space in a single floor.
Novotel Hyderabad Airport
Two ballrooms measuring 4,500 sq.ft. each, out of which one is attached to a lawn and can accommodate around 400- 500 guests in floating crowd.
The venue, which is an outdoor venue measuring 50,000 sq.ft. can accommodate 800-1000 guests.
There are multiple smaller pockets that are available in the hotel and can be utilised for smaller wedding related events such as: Haldi , Mehendi , Myra, Sangeet etc.
Novotel Kolkata Hotel and Residences
Novotel Goa Resort and Spa-350-400 pax
Novotel Goa Dona Sylvia trends for indian Weddings Couples and families are planning weddings, which are unique to them and the world. Guests are exploring adventurous ideas and mixing it with the traditional arrangement. Cruise weddings have become very popular and with many Indian and international cruise options available, this trend will see more takers. Pre-wedding functions were always a hit and now, we get many requests for post-wedding functions and parties. These are not to be confused with wedding receptions. Many couples also opt for eco-friendly weddings and minimalising the wastage especially in the food and beverage segment. challenges of the Wedding industry Weddings are very special for families and couples. To make their occasion exclusive we need to ensure that our teams perform all the tasks diligently. Referrals and word of mouth plays a crucial role in this segment and any guest complaints can create a ripple effect for unpleasant reviews. Thus, we ensure to train our team members to manage weddings and hire employees who are experienced in the wedding segment. Weddings in india Goa, Jaipur, Udaipur, Kerala are some popular wedding destinations in India. The attendees depend on the kind of wedding. It could range from an intimate gathering of 50 to a lavish wedding with thousands of guests. The cost of every wedding varies as everyone has different set of demands in terms of food, decoration, music, rooms and so on. Indians love to spend on weddings and sky is the limit when it come to the cost of all the functions.
Pradipta Mohapatra
Asst. Vice President (Sales & Marketing)
Mayfair Hotels and Resorts
Weddings@ Mayfair
Though all our 11 properties have state-of-the-art facilities and spellbinding settings to ensure a seamless wedding experience, the most popular amongst them are MAYFAIR Lake Resort in Raipur, MAYFAIR Lagoon and Convention in Bhubaneswar and MAYFAIR Himalayan Spa Resort in Kalimpong. MAYFAIR Lake Resort with nine event venues has the capacity to accommodate 40 to 4,000 pax, MAYFAIR Lagoon with ten event venues has the capacity to accommodate 40 to 2,700 pax, MAYFAIR Convention with four event venues has the capacity of accommodate 31 to 1,100 pax and MAYFAIR Himalayan Spa Resort with six event venues has the capacity to accommodate 20 to 150 pax.
Trends for Weddings Destination
weddings and micro weddings are the new trends in India. Destination weddings are, in particular redefining India's wedding culture. In response to the progressively rising demand for this segment amongst the millennials, we established an exclusive destination wedding cum M!CE property in Raipur viz. MAYFAIR Lake Resort. Similarly, in the face the rising popularity for micro weddings, we have extensively renovated and diversified our offers to cater to the requirements of couples who look forward for a modest yet fairy-tale wedding. Our properties at Goa, Kalimpong and Gangtok offers the ultimate choice for this segment of wedding.
Challenges of the Wedding industry
The emerging trend of destination weddings and the overall boom in wedding Industry has nonetheless come as a boon for the Industry but on its hindsight, it has brought along with it numerous associated challenges. Major issues that concern this sector are the lack of professional manpower, event planners and most importantly, lack of dedicated Instituted offerings courses on event planning and management. domestic Wedding destinations So far the destinations like Goa, Mussoorie, Udaipur and Kerala remain the preferred choice for destination weddings. However with states like Odisha, West Bengal, Sikkim andother North-eastern states aggressively focusing on promoting tourism in their region, we expect that this trend will gradually shift towards the eastern and North-eastern part of the India. Places like Gopalpur in Odisha, Kalimpong and Siliguri in West Bengal offer very picturesque settings for destination wedding and in the coming years, these will be popular destination.
Sarbendra Sarkar
Founder and Managing Director
Cygnett Hotels and Resorts
Weddings@Cygnett
For destination weddings, our properties in Nainital (Cygnett Resort Mountain Breeze); Rishikesh (Cygnett Resort Grand Shiva); and Jammu (Cygnett Park Asia) are renowned for their location and amenities. While Nainital can accommodate upto 350 pax, the properties in Rishikesh and Jammu can accommodate upto 450 pax. From a city wedding perspective, our property in Lucknow, Cygnett Park DiArch is very popular. We also get a good amount of 'wedding' business in our Guwahati property (Cygnett Inn Repose).
Trends for Indian Weddings
To start with edible flowers, grazing tables are still 'in'. Sustainability is the new 'cool'—people are opting for a more rustic décor with branches, wheat grass, etc. with minimum floral patterns. In fact, dried flowers are now the new ask. Other noteworthy trends include: Custom illustrations: personalised wedding stationery and nontraditional food; curating a new dining experience for the wedding guests. challenges of the Wedding industry Budget versus the client expectation is one of the biggest challenges in the wedding industry. Most clients have zero understanding of the back-end activities that go into organising a wedding. They just lay down their wants (which mostly go way beyond the budget that they come with) and expect the moon! Aligning these expectations to the budget and getting the client to understand what they are in for in truly tough.
Food Wastage
In a country where poverty is a serious concern, weddings end up contributing to the largest food wastage. In my opinion, to avoid this seated, served meals are best, but that comes as an extra expense and the larger audience does not opt for it. But considering that we talk about sustainability, one should look at allocating the budget wisely.
Weddings in India
Among the top wedding destinations Jaipur, Udaipur, Jodhpur, Goa, Rishikesh, Agra, Jaisalmer, are some cities that come to mind. Depending on how intimate or extravagant the families/the couple decide on how they want the wedding to be, it can range from 350 to 1000 pax. The cost again depends on the individuals and their families and on various factors like the number of guests, the venue, décor, theme, menu, etc. The length of stay can be upto 3 nights 4 days. The events/functions range from 2 to 5.
Resilient Wedding Industry
According to a recent KPMG's report, India's wedding industry is estimated at $ 50 billion, second only to the US wedding industry which is estimated at $ 70 billion. Weddings will always be a big market in India and its growth positive, as it is interestingly competitive.