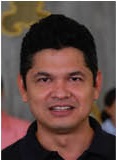 In an interview, Wutti Sanjorn, General Manager – Novotel Phuket Resort tells us about the M!CE facilities & popular trends among Indians looking at Thailand as a wedding destination

Kindly share the capacity of event spaces that the resort offers.
Novotel Phuket Resort has five dedicated meeting room spaces which can accommodate upto 300 delegates. Our 312 sqm multipurpose meeting room with 5 m ceiling and natural light is ideal for all kinds of events. We offer the best location for meetings and incentive groups, combining stunning views over Patong Bay. The look of a meeting room's interior and exterior design gives a feel of the local culture. Along with the meeting rooms, we can also offer the open terrace as a dedicated area for networking over dinner / high tea / lunch for a corporate group of minimum 200 delegates. The open terrace area is perfect for a wedding venue / corporate networking party. It has a mesmerising view of the Patong Bay and Andaman Sea.

What are the generic trends that you are seeing for destination weddings?
There is a latest trend in India mainly in the weddings segment. Indians are looking at a venue which is located a short trip away from India, offers intimate weddings at a dreamy beachside lawn or resort with as little as 10 guests all the way to a lavish gathering of 250 guests. The resort is located either on a lovely hillside or overlooking a sea beach. Indians prefer resorts/villas to choose from, with private infinity pools, modern Thai architecture, breathtaking views and 5-star hotel services. They are willing to spend anything above 1800 USD per head and the decoration can be managed by the wedding planners. Also, the increase of direct flights from India is giving boost to turning Thailand into a preferred wedding destination.

How do you provide special customisation for Indian weddings?
The biggest advantage of our resort would be the location and the view from every room. It is a perfect mix of traditional and modern architecture. The wooden structure of the resort gives the feel of the traditional Thai architecture, whereas the three-tier swimming pool and private pool which has a direct access from our deluxe pool access room gives a new trend for instagrammers. The open area banquet space has a capacity of more than 250 people and offers the most beautiful view of the Patong Bay and Andaman Sea. The dream wedding can turn into a reality under the clear blue sky. The tailor-made wedding party by our expert team will only add value to the whole ceremony. We can offer Indian and Thai cuisines prepared by the chef from India and our own chef. What is the new kind of technology that your spaces offer for M!CE events? All our meeting rooms are equipped with Wi-Fi, built-in LCD projection facilities and multiple large-scale rolling screens, and high-tech lighting and sound system.