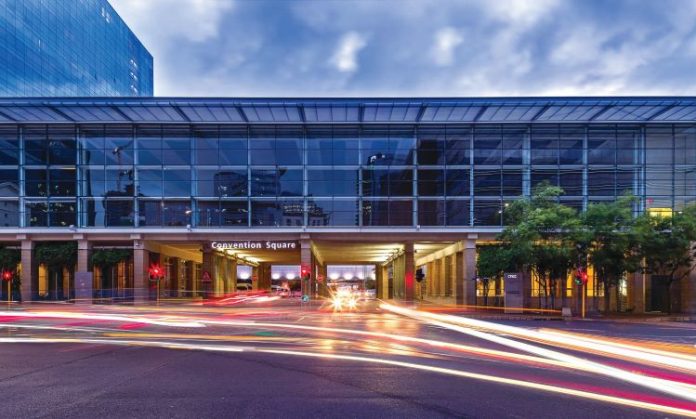 South Africa is gaining popularity as a MICE destination for Indian corporates, with its diverse landscape, business opportunities, and extraordinary leisure experiences.
MT Bureau
In the realm of corporate travel, South Africa has emerged as the ultimate destination for Indian corporations seeking a unique blend of business and leisure experiences. It is a place where diverse worlds converge, offering an array of opportunities for hosting extraordinary events amidst breathtaking landscapes or indulging in thrilling luxuries like Big 5 safaris. Neliswa Nkani, Hub Head – Middle East, India, and Southeast Asia, South African Tourism, recently shared insights into a remarkable corporate trip to South Africa, highlighting why it has become the preferred choice for Indian corporates.
One prominent example of this trend is the Mahindra Group, a renowned multinational conglomerate, which chose South Africa to host a large group of approximately 600 participants. "Over a span of three nights and four days, the group savoured various activities across South Africa. However, the pinnacle of their experience was the awe-inspiring vistas and pristine beaches of Cape Point, the enchanting Boulders Beach with its African Penguin colony, and an extraordinary wine-tasting affair, complemented by indulgent shopping excursions," shared Nkani.
Mahindra Group's trip to South Africa was expertly handled by the tour operator Foxtrot. In close collaboration with South African Tourism, the Embassy, High Commissioner, and Consulate General, they ensured a seamless experience for the group, with special attention given to the visa application process and connectivity options due to the significant number of participants.
"Despite being a long-haul destination, South Africa offers convenience in terms of accessibility, with many travellers choosing to fly via Dubai and Abu Dhabi, which provide a wide choice of onward flights to South Africa. This connectivity is particularly significant for conferences that gather participants from multiple Indian cities," Nkani emphasized.
In addition to international airlines, South Africa boasts a well-connected network of domestic airports and transportation options, ensuring convenient access for delegates. While no specific mention of subsidies was provided, the focus was on ensuring a streamlined visa application process tailored to the needs of this distinguished group, setting it apart from standard traveller procedures.
Neliswa Nkani further highlighted, "Globally, about 48% of arrivals into South Africa are incentive driven. We, at South African Tourism, have been focusing our lens on MICE travellers and we value the Indian corporates that choose the country as a preferred MICE destination. We have been seeing plenty of interest and queries for destination South Africa, especially from Indian business and leisure travellers, and are optimistic that MICE will continue to drive travellers to the destination."
She added, "Overall, the leads thus far have superseded our expectations; hence, we have met the arrival targets for the year already. We hope to sustain this momentum through further destination promotions specifically targeted at MICE groups."
"South Africa boasts a well-connected network of domestic airports and transportation options, ensuring convenient access for delegates"
Neliswa Nkani, Hub Head – Middle East, India, and Southeast Asia, South African Tourism