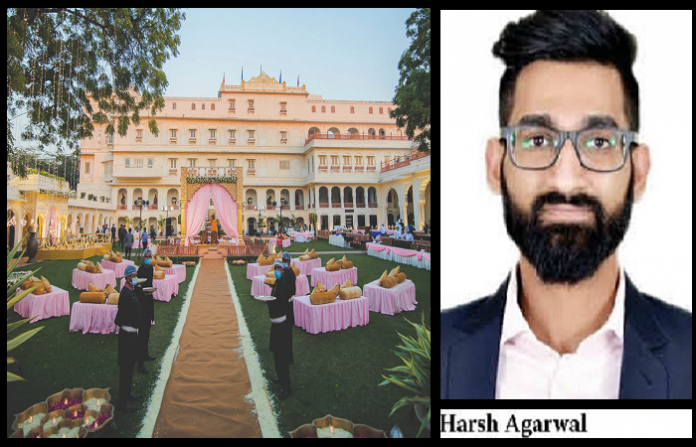 Smaller boutique properties will be in demand where you can exclusively have only your guests staying in. This 'exclusivity' will continue through 2021, says Harsh Agarwal, Founder, hukumkaro
Smita Kulshreshth
How is the destination weddings industry faring?
While the last couple of months have been promising, it is still not back to the 2019 level of extravaganza. However, more people are opting for destination weddings compared to last year. Weddings that would otherwise happen outside India will now happen within the country. Unexplored destinations have come up to host the big fat Indian weddings that are now smaller and leaner. Khimsar, Arambol, Kumarakom, Hampi, Mashobra and Khajuraho have gained traction. 'Intimate celebrations' is the buzz phrase.
What trends do you see for destination weddings?
Weddings have gone online, so guests are receiving packed hot food boxes into their homes to enjoy while being a part of the function virtually. Receptions have shifted from having buffets to having sit down 7-course gala dinners. At Home Receptions (AHRs) will now happen possibly months after a wedding to introduce the new family member to the family.Outdoor functions will be preferred, so properties with more outdoor venues will be popular. Smaller boutique properties(resorts or palaces) will be in demand where you can exclusively have only your guests staying in. This 'exclusivity' will continue through 2021 and people will prefer inviting only family and close friends. Welcome and invite kits are becoming more personalised and more expensive. Couples want to express their gratitude to their friends for attending the wedding, and this is a trend we don't see going away. Also, guests will look for a reason to travel. Flight charters have seen an uptick. We have partnered with various international airlines to obtain preferential pricing for our guests.
What are your plans for this year?
We plan to expand our presence by setting up permanent offices in Jaipur and Goa to cater to the rise in demand for destination events. We also plan to promote more sustainable weddings owing to several lessons that were learnt in the year 2020. 
"We plan to expand our presence by setting up offices in Jaipur and Goa to cater to the rise in demand for destination events"
QUICK BYTE Khimsar, Arambol, Kumarakom, Hampi, Mashobra & Khajuraho have gained traction