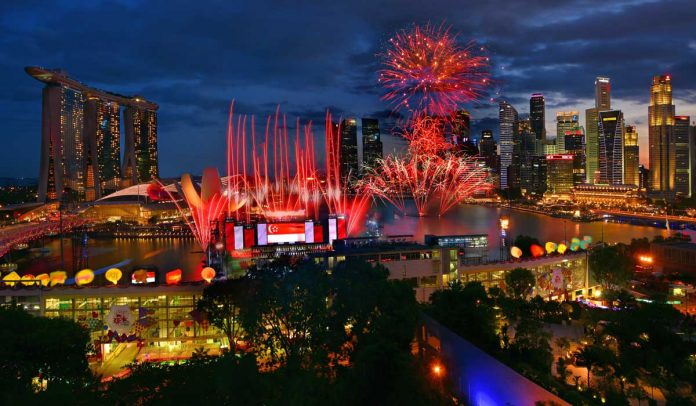 With a track record of hosting Asia's most prominent events, Singapore continues to deliver innovative solutions for the transfer of knowledge, ideas and connections to drive new possibilities for the Business Travel and Meetings, Incentive Travel, Conventions and Exhibitions (BTMICE) sector
Kanchan Nath
Singapore is a smart MICE city and a country that provides a seamless business experience. The World Bank has recognised it as one of the convenient places in the world for doing business (Doing Business 2018 Report, World Bank). Singapore, geographically located at the heart of Southeast Asia's air and sea lanes and naturally positioned as a gateway between Eastern and Western cultures, is an ideal home to many of the world's leading companies.
GLOBAL CONNECTIVITY
With a profusion of lush green foliage, glass and marble, the award-winning Changi airport is almost palatial when compared to numerous international airports. Built on a reclaimed land at the furthermost eastern point of the diamondshaped island, it can operate 24/7. Changi is a leading global aviation hub. Singapore is linked to some 330 cities in 80 countries by 100 airlines, providing global connectivity and convenience for event attendees.
Within a three-to-four-hour flight radius, business operating from Singapore can gain access to a pool of more than 600 million consumers living in Southeast Asia. By extending that flight radius by just two more hours, business can reach the rest of the Asia Pacific region – gaining access to a market of over 4.2 billion people. Each week, about 7,000 flights land or depart from the world-renowned Changi Airport.
Events held in Singapore are well-attended by international delegates and receive a strong representation from Asia Pacific due tostrong regional air links from full service and low-cost carriers.
CONNECTED TO INDIA
Th ere are currently about 240 directly weekly fl ights between Singapore and 16 points in India, across seven airlines. In the North: Delhi, Amritsar, Jaipur, Lucknow; in the East: Kolkata. From the west: Mumbai, Ahmedabad. From the South: Bengaluru, Chennai, Coimbatore, Hyderabad, Kochi, Madurai, Trichy, Trivandrum and Visakhapatnam.
NETWORK READY COUNTRY
Singapore's success has been enhanced by its willingness to embrace emerging technologies. A super-fast, next-generation broadband network already reaches 99 per cent of homes and business in Singapore and the international and regional connectivity now stands at 27.6 Tbps to more than 100 countries. Ranked by the World Economic Forum as world's most 'network ready' country, Singapore enables the innovative use of technologies across the event life cycle, from planning and on-site discussions, to networking and sharing information to create awe-inspiring experiences. For example, with wide and seamless Wi-Fi coverage, event organisers have the ability to collect and analyse vast amounts of data to understand attendee needs and create customised value propositions.
A SAFE BET
Event organisers can plan their events at ease as Singapore is one of the world's safest cities, with a steadfast commitment to digital security, health security, infrastructure safety and personal safety. Th ese factors provide a safe and secure foundation for event organisers to deliver fresh and forward-thinking MICE events. In fact, Singapore is the second safest country in Asia, according to the World Justice Project (WJP) Rule of Law Index 2016; the same index also ranked Singapore second in the world and fi rst in Asia for being least corrupted.
INFRASTRUCTURE AND LOGISTICS
Singapore has one of the most cost-effi cient public transport networks in the world, according to a 2014 study by London consulting fi rm Credo. Th e same study ranked Singapore fi rst in the high density compact centres group, slightly ahead of Hong Kong (9.2 per cent), attesting to Singapore's reputation as a highly well-connected city. With a Mass Rapid Transit subway system and bus system connecting places islandwide, and close to 30,000 offi cial taxis servicing a population of fewer than 5.5 million people, business visitors can easily travel from place to place within the island state.
VENUES AND UNIQUE EVENT SPACES
Event organisers can choose from over 1,000 award-winning venues, unique event spaces and green venues with versatile facilities and service excellence to foster the development of great ideas and connections.
Th e Marina Bay Sands Expo & Convention Centre, Suntec Singapore Convention & Exhibition Centre and the Singapore EXPO with its MAX Atria wing are suitable for large-scale international exhibitions and conferences, providing a fl exible setting with world-class facilities. Singapore off ers a wide range of unique meeting spaces and social venues that are available for various MICE functions and side events. Resorts World Sentosa Singapore, Asia's ultimate leisure and MICE destination, provides attendees with an excellent sense of place as well as lasting memories that are unique to Singapore.
UNCONVENTIONAL VENUES
Unconventional venues in Singapore meet BTMICE needs for interesting and exciting experiences outside of conventional board room and hotel meeting facilities. Unique spaces that incorporate MICE facilities include: ArtScience Museum, Gardens by the Bay, Marina Bay Cruise Centre Singapore, Night Safari, Royal Albatross, S.E.A. Aquarium, Singapore Flyer and Singapore Sports Hub. Smaller venues are also available for more intimate gatherings. Event organisers can also reduce their event's carbon footprint with Singapore's green venues and sustainability guidelines. Singapore's Sustainability Guidelines also guide event organisers in adopting sustainable practices, in line with ISO 20121 and APEX/ASTM sustainable meeting standards. More venues in Singapore are incorporating sustainable practices into their facilities. For example, Marina Bay Sands received the honour of being Singapore's fi rst ISO 20121 certifi ed venue and the fi rst event and conference venue outside America to receive Level One certifi cation by ASTM International, an accolade to its standing as a sustainable venue. MAX Atria, designed to bring nature 'inside' and meetings 'outside', was the fi rst convention venue to obtain the prestigious Building and Construction Authority (BCA)'s Green Mark Platinum Award.
From modern business hotels budget no-frills accommodation and boutique hotels, Singapore has an extensive range of accommodation to suit every budget and preference. With over 390 hotels and over 60,000 rooms, there are plenty of options to choose from.
Hotels in Singapore consistently deliver superior service and excellent value, and off er business travellers a range of facilities – with the majority providing fully-equipped business centres, meeting facilities, broadband Internet access and other conveniences.
Shoppers' Stop
Singapore offers distinctive experiences through its lively entertainment and retail offerings, against a kaleidoscope of cultures, acclaimed museums and theatre productions
HOME GROWN BRANDS
Many malls in the Orchard Road and Marina Bay areas, as well as VivoCity, offer tourist privileges, so bring your passports along to take advantage of them. Resorts World Sentosa has over 45 retail outlets. Since opening in 2010, The Shoppes at Marina Bay Sands has amassed more than 170 luxury and premium brands. Catch your breath and continue your retail frenzy at other shopping malls just a short walk away in the Marina Bay precinct, such as Marina Square, Millenia Walk, Raffles City Shopping Centre and Suntec City.
BUGIS
Singapore's ever-evolving design scene has brought with it a cluster of home décor stores around the Bugis neighbourhood, which is home to the historical Kampong Glam ('kampong' means 'village' in Malay), hip boutiques on Haji Lane, and scores of restaurants.
LITTLE INDIA
The vibrant sights and sounds of Little India are gifts in themselves: the rich fragrance of curries, the colours of hanging garlands. Mustafa Centre is open round-the-clock, and sells over 300,000 items that include beauty products, jewellery, groceries and electronics.
CHINATOWN
Take time to wander around the touristy bits of Chinatown's bustling markets. If it is quality traditional garb you are after, look out for this name: Golden Scissor Cheongsam. There are no ill-fitting off-the-rack finds here. The shop offers custom-made cheongsam(traditional Chinese dress), tailored to every curve of your silhouette.
Think Singapore for business events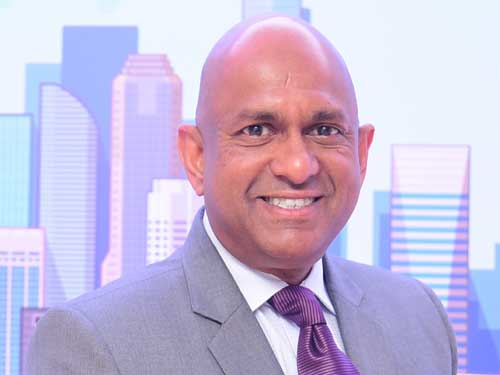 GB Srithar, Regional Director, South Asia, Middle East & Africa, Singapore Tourism Board, throws light how Singapore leverages business events
What main events, convention and exhibitions do you have lined up for the coming months in 2018?
Our efforts in capitalising on growth opportunities in the business events segment have borne fruit.
The pipeline for business events in Singapore continues to remain strong, with an upcoming line-up of large-scale exhibitions and events and debut association conventions – e.g.
2018: Global Leadership Conference & YPO Edge, Asia Pac Association for International Education (APAIE), World Credit Union Conference, International Luxury Travel Mart (ILTM) Asia-Pacific, Campus Party (Asia), Skift Forum Asia, Industrial Transformation Asia Pacific – a HANNOVER MESSE event
2019: Options for the Control of Influenza Conference X
2020: Asia-Pacific Association of Cataract and Refractive Surgeons (APACRS) meeting, 73rd IIW Annual Assembly & International Conference, 46th Annual Conference on Industrial Electronics (IECON)
Though Singapore as a destination offers a lot of value, in terms of competitive pricing, people are now choosing other destinations just on the price point, your comment on that.
Singapore continues to be regarded as a top MICE destination, and consistently maintains its leading position in global rankings. We will continue our focus on delivering high quality content, leveraging our thought leadership position in Singapore's key economic industries, and driving yield, to deliver better value propositions that will give us an edge over regional competition, e.g.
a) Enhancing local industry's 'software' to appeal to increasingly discerning delegates
b) Supporting local MICE business through initiatives e.g. In Singapore Incentives & Rewards (INSPIRE), enhanced business events in Singapore (BEiS)
How has the year 2017 been for you? How was 2017 vis-e-vie 2016?
From January to October 2017, Singapore received 14.5 million visitors, a 6 per cent growth from the same period in 2016.
Which are the new market opportunities and challenges for MICE in Singapore?
Delegates are becoming more selective in the events they attend. The onus is therefore on us to ensure we stay competitive by improving the industry's 'hardware' and 'software'. As a start, we need to continuously enhance our venues and infrastructure so they remain future-ready to meet the changing needs of the business events industry.
Which large MICE group is lined up from India for this year?
The Amway Annual Leadership Summit 2018 has been confirmed for Singapore, we will be expecting approx. 4,000 delegates for the event.
Singapore exudes experiences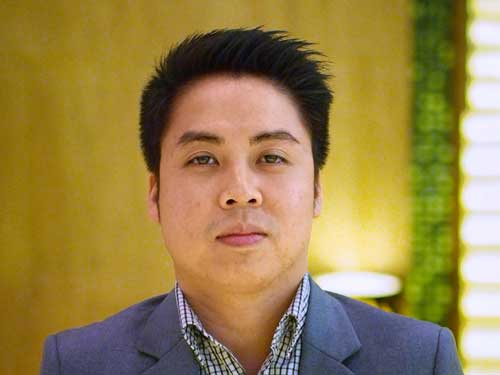 Adrian Kong, Area Director, South Asia (Mumbai), Singapore Tourism Board, elucidates on how Singapore is way ahead technologically and has unique offerings suited for all events
Which are the main convention centres/event venues of Singapore? Kindly elaborate with the USP of the same.
MICE venues such as Expo, Marina Bay Sands and Suntec Singapore continue to stay refreshed to ensure that Singapore remains a leading business events destination. Suntec Singapore, which is already one of the most digitised convention centres in the region, has further leveraged technology to transform audiences' experience by launching the Immersive AV suite last year. With huge wide-format projection screens, state-ofthe- art AV systems and holographic projection technology, the Immersive AV suite redefines how conferences and business events could be organised in ways that are highly immersive and experiential. Smaller players are also seeking ways to reinvent MICE experiences in Singapore. The introduction of Huone Singapore, which opened in February 2017, is an example. A hotel of unique meeting rooms, this all-in-one business events venue offers bespoke and unconventional MICE spaces that event organisers can book online 24/7, adding diversity to our MICE venue landscape. Some hotels that have opened in 2017 include:
Yotel Singapore (opened October 1, 2017) Sofitel Singapore City Centre (opened October 2, 2017)
Hotel InterContinental Robertson Quay (opened on October 12, 2017)
Novotel Singapore on Stevens (opened in October, 2017)
Courtyard by Marriott (opened on November 1, 2017)
Andaz Singapore (opened in November, 2017)
Mercure Singapore on Stevens (opened in December, 2017)
Kindly elaborate on SMAP.
The Singapore MICE Advantage Programme (SMAP) is a partnership between the SECB, Changi Airport Group, Singapore Airlines Group, JetQuay and Uber to provide business event organisers and MICE delegates with greater value such as savings on air tickets, enhanced event planning and delegate experiences, financial grants and discounts on advertising spaces in Changi Airport, among other benefits. It is intended to complement the BEiS incentive scheme currently offered by the convention bureau.
Which new tourism products are being offered to the MICE industry?
The refreshed In Singapore Incentive and Rewards (INSPIRE) 3.0 programme for India-Middle East was launched in February 2017, and has been well-received. INSPIRE 3.0 includes customised experiences at attractions such as Sentosa, Gardens by the Bay, Wildlife Reserves Singapore, and Singapore Turf Club. Two new experiences – the Singapore Flyer and Focus Adventure – were also introduced. The Singapore Flyer remains popular among visitors, while Focus Adventure was included for team-building activities.
Wildlife experiences in Singapore
An unlikely candidate for MICE, Wildlife Reserves Singapore is introducing new products that can offer small MICE groups an exclusive experience at four of its attractions, namely Jurong Bird Park, Night Safari, River Safari and the Singapore Zoo
Hazel Jain
Indian MICE groups can now explore an entirely new way to conduct their events in Singapore. The four well-known attractions in the city – Jurong Bird Park, Night Safari, River Safari and Singapore Zoo – are a hit with families. But did you know that they also offer MICE facilities, limited but exclusive experiences for small groups.
Mike Barclay, Group CEO, Wildlife Reserve Sanctuary (WRS), who was in Mumbai recently to host a dinner and cocktail event for its top partners in India and to sign an MoU with Thomas Cook, had many announcements to make. He said, "We have associated with Thomas Cook India to offer their customers our world-class zoological parks. These parks can offer amazing wildlife experiences to exclusive MICE groups.
Currently, the traffic coming into our parks is a lot of groups and families, but some MICE activities as well. MICE can be done in many ways here. It can be part of an experience or an exclusive visit. We also have some rather special venues for the MICE market." One of them is located in the heart of the Night Safari which has a beautiful tepee tent that serves delicious, three-course, high-end meal for a group of up to 45-50 guests. Th ey can have their own private tour and have a great dinner. WRS can organise such quiet, versatile experiences for MICE groups.
NEW AT SINGAPORE ZOO – LUMINA
WRS is preparing to launch a world-class walking trail called 'Lumina' by middle of 2018 that will off er MICE groups an experiential journey for visitors, combining sound, lights and nature. Th is technology is being brought in from Canada. Th is will be a night show in Singapore Zoo. Barclay says, "Normally, we have three day-time zoos, which are completely quiet at night. Only night safaris operate in the evenings. From July 2018, we will operate the Singapore Zoo at night with an interactive digital light experience called 'Lumina'." Th e terrain and the environment of Singapore Zoo is perfect for the Lumina light show. He explains that the show responds to movement and is interactive. With this, WRS can put together a tour for MICE groups where they can experience the new Lumina show in the early evening, go on for dinner, and then visit the Night Safari. Th is makes a complete evening product.
CAMPING
WRS does limited camping activities at the moment. But Barclay has exciting updates. "We will soon expand our camping facilities. We will have camping at diff erent venues such as open-air under the stars and camping in some key exhibit areas that are air-conditioned. Our camping is more focused on school groups at the moment. But we are transitioning to a professional camping team within the company and off er camping experiences to adults and groups. We are just beginning to talk to travel agents about this. We will also have new camping facilities in the Bird Park by 2020," Barclay reveals. It will also have more camping options with fi xed tents.
INDIA IS #1 MARKET
India is the number one market for WRS globally. So it makes sense for them to tweak and adjust products as per the demands and preferences of Indian visitors. He adds, "We have tweaked our products for the Indian market. In the night safari, we have a tram ride where we now have Hindi as a language option as of last year. We have also opened an Indian restaurant at Jurong Bird Park about six months ago called Curry Garden, which is working well for groups. Moreover, at the Night Safari we have introduced Indian snacks apart from an Indian buff et for our India visitors. We also talking to Th omas Cook on how we can make food one of the key highlights for our packages."
BANYAN TREE RESORT BY 2023
Not satisfi ed with limited camping options, WRS has made plans to open an onsite 400-key resort by Banyan Tree Holdings in a tropical setting in the rain forest. Phase one will be done by 2020nd the entire project will have an overnight or a two-night stay at Mandai," Barclay says.
2 NEW PARKS IN THE OFFING
This is part of WRS' remodeling plan of the entire Mandai area. Th is includes a brand new bird park that is being built right now, and a new rainforest park which will be a fi rst-in-the-world product. It will be deep in the rainforest with animals around. "So this will be the only place in the world where you can visit fi ve zoological parks in one location. We really think we will have the scale to encourage people to stay back for two to three days. In the meantime, we continue to evolve our existing parks and look to enhance and improve them every year," Barclay adds. So in the Singapore Zoo this year, WRS has put together a completely new reptile house called RepTopia which exhibits 60 reptile species. Th e fun that WRS has put children's play elements all around it which is educational and has a digital overlay. For example, one of the digital elements is a projection of a suitcase in which the children have to identify illegal wildlife trade items.
SMALL, EXCLUSIVE MICE GROUPS
The four wildlife parks have hosted quite a number of MICE groups in the past. "Th e challenge we have is the capacity. We work better with smaller, intimate MICE groups that want an exclusive experience like at the tepee tent, a special Gourmet Safari Express in the Night Safari where up to 70 pax can have a special dinner while they enjoy the safari. Th is is a real 'wow' experience. Th e zoo is typically closed at night. But we have hosted special MICE groups going into the zoo at night. We have an air-conditioned area where we organise dinners for them. But we can cater to big groups who are staying elsewhere and want an evening out either at the Bird Park or the zoo or the night safari. With the right planning, we can make an exclusive show even for big groups that will fi t as well. We can build in all these elements to work around the needs for MICE," Barclay adds.
CAMPING WITH THE MANATEES
Falling asleep to the songs of the crickets under a sky of brilliant twinkling stars or snuggling in sleeping bags next to the tranquil waters where a peaceful herd of manatees live, these were what close to 200 campers experienced over the weekend in the heart of Mandai for the inaugural Camp Fest which spanned across Night Safari, River Safari, and Singapore Zoo. Barclay, Group CEO of Mandai Park Holdings, the holding company of Wildlife Reserves Singapore, said "We hope more campers are able to join us in this unique camping experience." Th e new Bird Park, Rainforest Park and other off erings at Mandai will be unveiled for visitors from 2020 onwards.