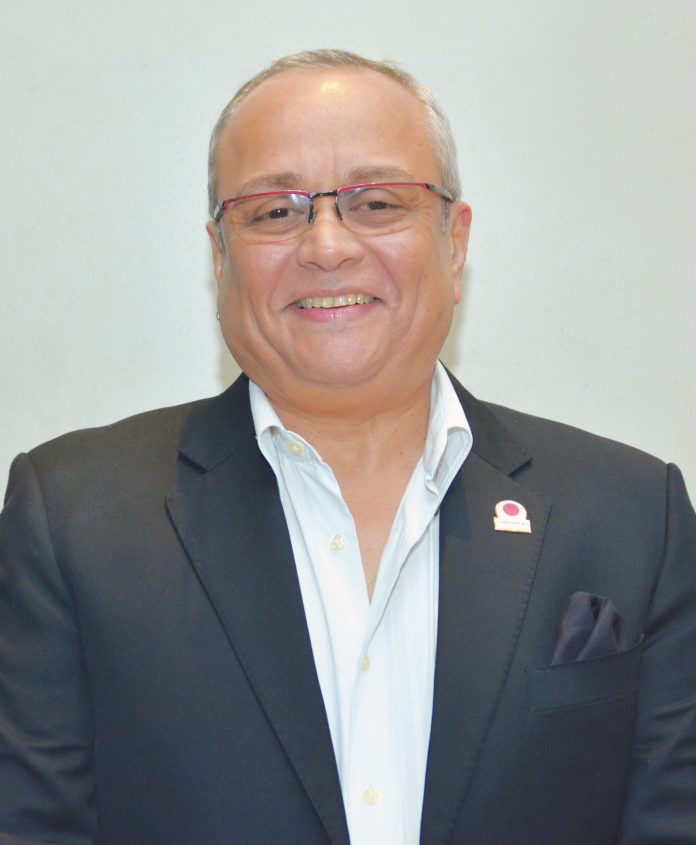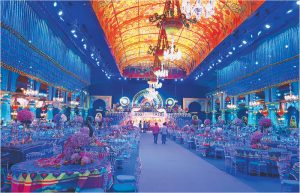 To stay relevant in the wedding space one needs to evolve, says Mahesh Shirodkar, MD, Tamarind Global
The wedding business is an extremely demanding business, where customisation happens in every aspect of dealings with the families. Handholding and nurturing is a given. We handle weddings on a turnkey basis. We become the single point of contact – from hospitality and guest relations to logistics, RSVP and event production, decor entertainment and artists. Bringing all the smallest of elements together in a seamless way is what we bring to the table. The wedding business is a growing vertical for us and the size and scale of weddings is getting bigger and evolving with the newer trends. The beginning namely the pitch is what I like. It is when you meet the family for the first time and they are assessing you and your abilities. From then on, once we are on board, the entire journey up to execution is what is exciting and the culmination of a successful event with the gratification is the best part. Fortunately, weddings are a recession-free business in India and the variances in spending may occur with budget cuts. While tax percentage on rooms is up, the percentage on F&B is definitely down. Hence, there is no major concern for a direct impact of GST on wedding spends.

EXPERIENTIAL WEDDINGS
Hybrid weddings are the new thing this season where the larger functions like engagement, wedding and reception are in the family hometown and a smaller select group is taken to an exotic destination for the sangeet, mehendi, cocktail and other peripheral functions. Nowadays, clients are putting less emphasis on decor and more on the experiential elements like food and entertainment. Earlier, the regular format was three nights, but due to various reasons such as frequency of weddings, escalating costs and pressure of entertaining guests for longer, most people tend to stick to a two-night format.
SKILLED STAFF
We have a large team of over 50 people in our weddings and events department. We have dedicated verticals for logistics, MICE, client servicing, production and so on and multiple project leads who handle one project at a time and manage a team. Our weddings team has expanded considerably in the last year with the growing business needs. We have experienced specialists and professionals who adopt thought-out processes to the client's needs.
ENTERTAINMENT IS KEY
Entertainment is definitely important. However, it is completely subjective. The sangeet is usually the event in which there is a focal or an anchor act. Another trend is towards fusion acts – a DJ with distinctive percussions or string instruments or a saxophone. Owing to the internet, lesser known quality artists are getting picked up as opposed to big brands. In the non-music space, the trending acts include international artists which are unique and characteristic, fresher, less known acts – synchronised swimmers, acrobatics, pixel poi, percussionist, wind dancers to name a few. However, the one person in the entertainment platform, who is indispensable is the Disc Jockey.
MORE DEMANDING THAN EVER
I feel positive about the next few years wherein there will be wedding curators who will stand out rather than the abundance of 'wedding planners'. The business of weddings will get even more demanding and clients will keep asking for new destinations and value for money propositions. However, the cumulative value turnover for weddings will always be fairly exponential. So to simplify it, weddings and the events business will always remain in a bull phase especially in India. To stay relevant in the wedding space one needs to evolve and stay ahead of the curve. Adopting technology in this space will make process implementation much more effective.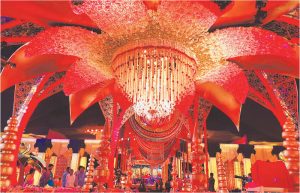 HOTELS IN DEMAND
Clients prefer hotels that are well connected, preferably accessible by one flight and under hours of travel time. There are often elderly guests and family on the guest list who are not comfortable with tedious travel. Another reason is the two-day wedding format can only be achieved if the travel time is not extensive. If the destination is too far, then a third night is added and costs go up. Hotels in India and South East Asia also understand Indian hospitality and Indian food requirements best which are critical for Indian weddings. We work closely with most of the big chain of hotels because of the quality of hospitality and F&B abilities needed for Indian weddings, trained staff and so on. The hotels which score are also those with great outdoor venues and sizeable banquet halls that can accommodate large guest. However, hotels must have professional event managers on payroll who can focus on weddings and event-related requirements as just sales and ops managers at unit hotels will not be enough to cater effectively to the complicated needs of the families. Flexibility of buy-outs, of outside catering and having qualified Indian speciality chefs, rationality of pricing always helps.
(The views expressed are solely of the author. The publication may or may not subscribe to the same.)