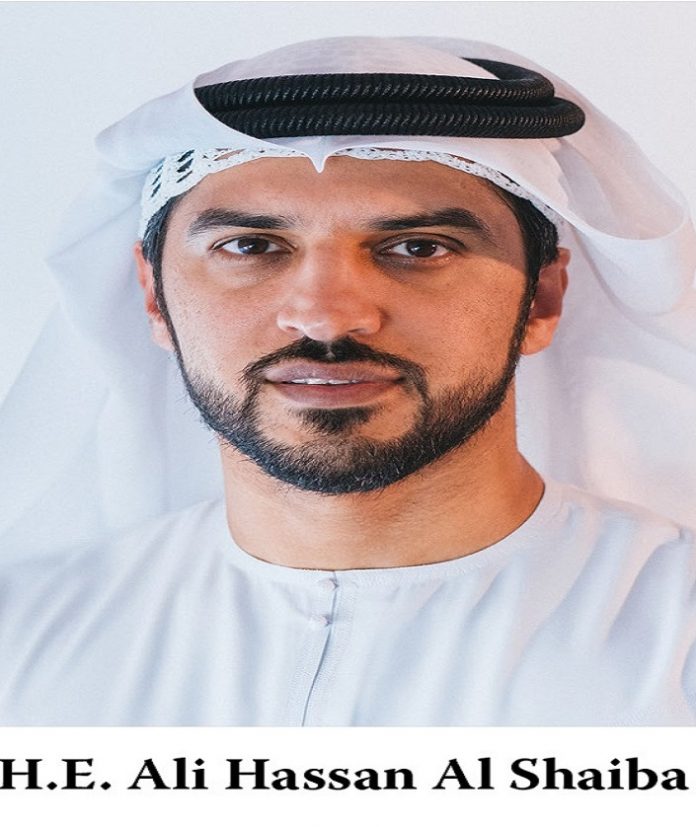 Abu Dhabi has an array of leisure offerings for Indian preferences, notes H.E. Ali Hassan Al Shaiba, ED-Tourism & Marketing, DCT Abu Dhabi.
Nisha Verma
The Department of Culture and Tourism – Abu Dhabi (DCT Abu Dhabi) has announced that the emirate is welcoming fully vaccinated peope travelling from all over the world and unvaccinated visitors from Green List countries, without quarantine.
India market
Claiming that India is one of their top source markets for tourism, H.E. Ali Hassan Al Shaiba, Executive Director of Tourism and Marketing, DCT Abu Dhabi, says, "In 2019, Abu Dhabi welcomed 11.35 million visitors and the UAE is home to the highest number of Indians abroad, with 3.42 million Indians—about one quarter of all Indians abroad. Leisure travel in India will gain traction."
Tapping into the India market
they have shown their commitment to the Indian market via several local training initiatives. "This includes a renewed focus on our Specialist e-Learning Programme and marketing campaigns. Safety is an important factor for travellers, and Abu Dhabi has implemented careful protocols over the last 18 months," he shares.
Trends in focus
As per the Global COVID-19 Sentiment Survey conducted by DCT Abu Dhabi, sightseeing trips have high appeal among Indian travellers, he says. Moreover, when choosing a destination, 65 per cent of Indian travellers' decisions depend on low COVID-19 case numbers in the destination of their choice, and 43 per cent of Indian travellers perceive Abu Dhabi as an ideal holiday destination for families. Hence, Indian travellers are more likely to take shorthaul flights than mid-longhaul flights, and Abu Dhabi is ready to welcome business and leisure travellers from India," avers Al Shaiba.
AD with Dubai
Usually, travellers combine Abu Dhabi with Dubai, but Al Shaiba claims that Abu Dhabi has diverse offerings in the luxury and affordable luxury segments to help people experience the Emirati hospitality.
Leisure offerings
Al Shaiba asserts that Abu Dhabi has a wide array of leisure offerings that cater to Indians' choices, ranging from delectable culinary experiences to unique entertainment and desert activities. "This apart, theme parks, heritage sites, and beaches are some of its permanent attractions. Also, Abu Dhabi enjoys a yearround calendar of activities and events," he highlights.
Tapping into M!CE
Abu Dhabi has witnessed an influx of business travellers flying into the emirate from across the globe, with India ranking amongst the top source markets for tourism. Our M!CE team is working
closely with stakeholders to develop new M!CE-specific itineraries for Indian groups. Over the next few months, we are also hosting several international events, and we are ready to welcome Indian M!CE groups for these events, suggests Al Shaiba. He adds, "We have an attractive incentive programme, 'Advantage Abu Dhabi' for M!CE groups where, apart from financial support, we also help firms arrange meetings with local government or private institutions to facilitate business and investment opportunities in Abu Dhabi. In 2021, our strategic approach has also been to train and educate trade partners and corporates across India, both virtually and physically. We have held virtual training sessions and webinars for partners across India. We have also adapted to the New Normal by hosting virtual FAM trips for key corporates in India."
Going forward
He says that their Emirati hospitality, backed by Abu Dhabi's vaccination drive, has improved confidence, with over 80 per cent of all residents vaccinated, as well as over 95 per cent of all hospitality staff. Abu Dhabi's Go Safe Certification programme aims to ensure the highest standards of health and safety across the hospitality sector. With safety and hygiene paving the new wave of travel, industry reports suggest that Indian travellers are optimistic and looking at short-haul international destinations once travel resumes," says Al Shaiba.
Guidelines
Visitors can register their home nation's vaccination certificate via the ICA App or the website 48 hrs ahead of the travel date.
SMS confirmation will be sent with a link to the ALHOSN App (to be installed before travel).
On arrival, visitors will be given a UID number for entering into the App to finish registration.
Visitors from non- Green List nations will need to get PCR test on days 4 and 8.
Quick byte Abu Dhabi's vaccination drive has improved the confidence 80 per cent of all residents
H.E. Ali Hassan Al Shaiba
"We have organised virtual training sessions for our partners across India"