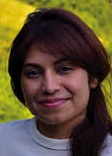 Shilpa Sukumar, Director – DWC Weddings shares trends of weddings in European cities – the most coveted destinations offering a once-in-a-lifetime experience for families

What are the trends that you are witnessing for destination Indian weddings in Europe?
European cities are the most coveted destinations for luxury weddings. When we started operating in Europe from our Swiss office in 2013, destination Indian weddings in Europe used to be a rarity and the clients were invariably wealthy industrialists. But ever since the celebrity Indian weddings from Italy and Switzerland hit the mainstream media a couple of years ago, there is a sudden surge of interest from a wider spectrum of society. A typical client now a days is not just a wealthy industrialist but in many cases small business owners and sometimes even top executives of corporate houses.
What are the challenges of destination weddings in Europe?
What will be a minor oversight in India will lead to chaos at a destination wedding in Europe. The challenges of providing the abundance that Indian weddings demand in countries where minimalism is celebrated, it doesn't take long for one to be overwhelmed. And let's not forget about the task of securing visas for all the guests and putting their paperwork together. Impeccable planning, preparing the client, managing their expectations and then delivering beyond their imagination are not only the challenges but also the reward for what we do at DWC Weddings.
Which destinations in Europe are popular for Indian weddings?
Italy remains by far the most popular destination in Europe for Indian weddings. Within Italy the region of Tuscany is an all time favourite but recently Lombardy and in particular the city of Como have become very popular. A glorious history and direct flight connections to India have made Rome a popular destination as well. Beyond Italy nothing attracts the super rich the way Switzerland does. The city of Montreux and Interlaken have been popular in past but for the last few years St. Moritz has become particularly attractive. In France, Paris is a big draw but the countryside provides excellent settings with countless castles. Nouveau rich prefer the south of France though where they can fly in and out of Nice in their private jets or dock and party in Cannes on luxury yachts. Couples who prefer to maximize the value of their budget head to destinations such as Budapest in Hungary, Prague in Czech Republic or all the way to the edge of the Europe in Greece and Turkey. Sometimes it is the budget that dictates the destination and sometimes it is the theme that the couple has chosen for their nuptials. Similarly the number of guests depends on the budget but sometimes also on other considerations such as privacy. Now a days we tend to have shorter guests lists of as few as 50-150 as opposed to 400-500, even from celebrities. At DWC Weddings we advise our clients according to their wishes and budget. Different destinations in Europe offer different possibilities at different price points and flexible clients always find what they are looking for.