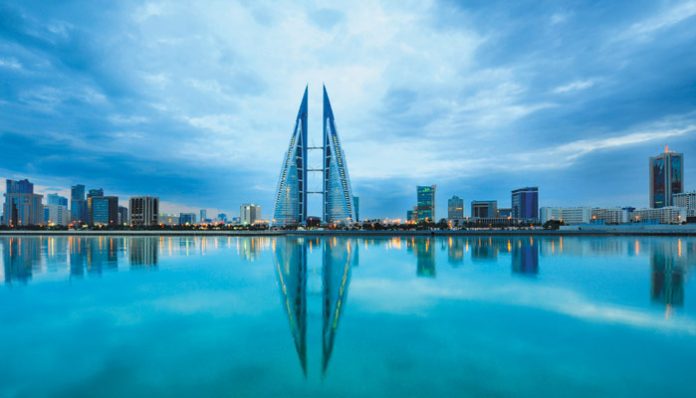 Bahrain is a blend of contemporary development and an attractive liberal lifestyle along with a rich culture that wants to set a new standard for romantic elegance. Sunil Mathapati, Country Manager, Bahrain Tourism & Exhibition Authority, reveals more
Hazel Jain
What trends are you witnessing for destination weddings in Bahrain?
Bahrain is a new entrant in the tourism space for the Indian market. It has been a wedding destination in the GCC. Since India is a huge wedding market, we have designed a wellthought out strategy to attract weddings from India. Many factors works in our favour like the flying time from India which is below four hours, the variety of five-star international hotel options, and a variety of beautiful venues. The average length of stay can range from three nights to five nights. As a new destination in the destination wedding space, we have opened our doors for all types of functions.
Which are your main markets from India for weddings?
Mumbai, New Delhi, Ahmedabad, Kolkata and Chennai are our main markets. We will be doing innovative promotions of Bahrain which will give visibility to the destination.
Tell us about the recent wedding planner trip you conducted?
The last wedding planner familiarisation consisted of planners from Mumbai. We had a mix of planner and event managers who were considering Bahrain for their clients. The itinerary was well planned with a visit to six five-star hotels. A wedding presentation was given by all the hotels and a detailed QnA session was conducted with their sales team, banquet managers and chefs to understand their deliverables. Visits were conducted in various outdoor venues like authentic Arabic locations, the Royal Golf Course, Arad Fort and Private Islands. Lastly, the Wedding Department of the Ministry gave a brief presentation on how they can assist at every step to ensure smooth functioning of the event.
Which venues in Bahrain are gaining popularity for weddings?
A variety of banquet halls makes every five-star hotel unique. The most popular are The Four Seasons, Ritz Carlton, Sofitel and Art Rotana. Hotels like Novotel and Elite are also gaining popularity. From scenic and serene to classic and contemporary, Bahrain's hotels are truly diverse and promising. One venue which is gaining popularity is Four Seasons Hotel Bahrain Bay that offers a sense of privacy, exclusivity and grandeur and can accommodate anything from 30 to 550 guests. Chic, modern design meets local tradition in ballrooms, with an expansive outdoor terrace and oval-shaped lawn that has views of the Manama skyline.
What kind of support do you offer to the wedding planners?
As a tourism board, we offer assistance at every stage during planning and monitor every facility to ensure there is a smooth operations which will ensure a smile for families and planners. We are also geared up to handle any last minute requests.
Are drones allowed in Bahrain for photography/video shoot?
Yes, drones are allowed in Bahrain for photography and video purposes. However, we need prior permissions.