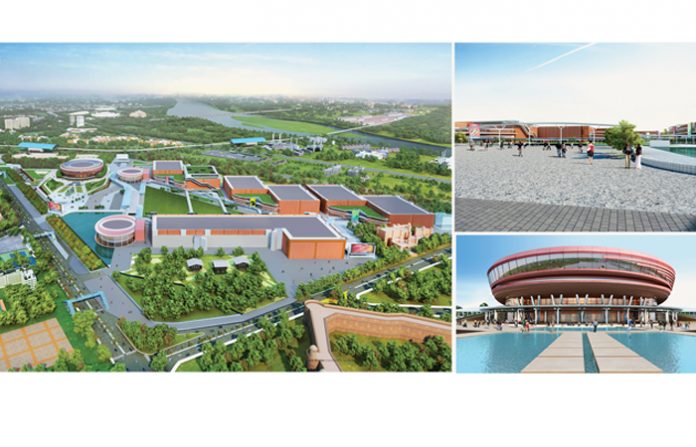 Delhi is set to witness the unveiling of a state-of-the-art Iconic International Exhibition cum- Convention Centre (IECC) in September 2019. LC Goyal, CMD, ITPO, shares more
Jessy Iype
Delhi, the capital of the Indian subcontinent, lures a large number of conferences and meetings to the city. The Tourism Ministry, along with other nodal bodies, has always strived to elevate the infrastructure status for MiCE in the city. In a new development, India Trade Promotion Organisation (ITPO) and the Ministry of Commerce, Government of India, have sought to refurbish the present exhibition facility and infrastructure at Pragati Maidan into Iconic International Exhibition-cum- Convention Centre (IECC), keeping with global trends.The Pragati Maidan facility in Delhi can become a key facilitator in making NCR a globally competitive Meetings, Incentives, Conventions and Exhibitions (MiCE) destination, feels LC Goyal, CMD, India Trade Promotion Organisation (ITPO).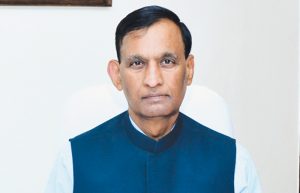 THE USP
The location of the site and connectivity to and from it are the unique selling points of the convention centre. Goyal says, "This is going to be a state-of the- art, world-class MiCE destination and will be on a par with the best in the world. It is a very comprehensive complex that we have designed and will be functional by September 2019.The USP is that the complex is situated in the heart of New Delhi." The new complex is 18 km from the international airport and approximately 2.5 km from Connaught Place, which is the main hub of business and leisure activities. "_ is a natural resource that has been created to be optimised for stakeholders inside and outside the country; it is meant to enhance trade, exports, and the tourism industry as a whole," he adds. Infrastructure to encourage use of public transport is also an added advantage. The integration of metro stations at Pragati Maidan, Indraprastha, etc., along with bus stops, foot-over bridges, local railway stations, skywalks, and subways will ensure seamless interchange. Speaking about plans for an integrated infrastructure to decongest roads, Goyal says, "To reduce congestion around Pragati Maidan and for people to enter the complex, we sought help from the Ministry of Urban Development and Housing on their schemes, through which we initiated a new link tunnel between Purana Qila Road/Mathura Road and Ring Road. This would decongest the East-West link. Similarly, for the North-South link, we have supplemented cycle tracks and service roads within ROW for free movement of traffic on Mathura Road between W-point intersection and Sunder Agartha tunnels will be connected to the complex basement parking exit and entry points for a capacity of 4800 vehicles. The comprehensive traffic decongestion is a Rs 923 crore project.
OPTIMAL CAPACITY
The convention centre is 120 m wide, 185 m long, and 32.4 m high. It spreads across 50,000 sqm. Goyal says, "This landmark has aesthetic architecture. It is a huge convention centre with a unique architecture. In a single format, it can accommodate 7000 Pax." The complex will also house an amphitheatre which can be used for cultural evenings for 3000 Pax. The 11 exhibition halls measuring 297,687 sqm will be under a two-phased redevelopment strategy. Phase-I will have six exhibition halls with a total area 151,687 sqm, informs Goyal. The halls will have operable partition walls to support multiple use for required space arrangements. The halls will also be used for wedding receptions as well, he says. The 600-capacity auditoriums will be used for showcasing movies and other forms of entertainment, he adds. The second phase of the project will be initiated in 4-5 years.
HOTELS AND F&B
The Iconic centre aims to provide space for three to five-star hotels of an area of 3.7 acres.There are also plans to initiate F&B kiosks. Goyal says, "There will be tunnel connectivity towards the complex hotel basement as well. It's all integrated in terms of accessibility. We will outsource key services of the centre, like kitchen, food and beverage units, etc. We will initiate cuisine facilities and 22 F&B units."
DWARKA CONVENTION CENTRE
Phase-I of Dwarka Convention Centre has been finalised; it will have two exhibition halls and will span across an area of over 80,000 sqm.The centre will also be unveiled in 2019. Goyal says that the convention centre in the capital of the country will help generate more revenue and will also bring crucial events and exhibitions to the complex. "This centre is the symbol of a new India, envisioned by our Prime Minister. We need such centres to help us elevate our country and grow in the segment of MiCE," he concludes.