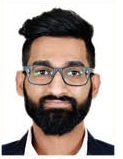 Harsh Agarwal, Founder, hukumkaro tells us more about his company and trends in domestic weddings. Youngsters are keen on sustainable solutions for weddings
Harsh Agarwal, Founder, hukumkaro tells us more about his company and trends in domestic weddings. Youngsters are keen on sustainable solutions for weddings
What are the trends that you are witnessing for destination weddings in India?
Guests are opting for more sustainable and ecoconscious weddings that lay minimum wastage to food. They choose to donate the leftovers and have absolutely no animals (horse carts) and fireworks. We are at the forefront of such an undertaking and completely replace the venue's cosmetics with our own – all products are vegan, organic and cruelty free. Decoration elements that can be recycled or reused are becoming popular. For ex – Instead of cut flowers, potted plants are being used as centerpieces. Personalization is key – invitations now come with a handmade pair of shoes for the bride squad and an organic cloth piece for the groomsmen's shirt. Perfume bars that help guests concoct their favored scent will be big. Wedding favors are shifting from the cliched silverware/sweets box to scented candles that smell like rustic books and roses – professing the couple's love for these products.
What are the challenges of the destination wedding industry?
Most value for money state-of-the-art venues are booked up to a year in advance. So, finding the right suitability for guests is important. We look for venues that not only offer great food and luxurious accommodations but also are a bang for the buck of our guests. Prior planning is imperative. Next, flights and logistics. When working with a tier2/3 wedding party, we're always concerned if their first flight is delayed, it'd impact the onward connection – opt for single PNR. Lastly – knowing the destination/resort/palace and the local people is so important. One needs to know if there's unions in place, whom to contact for permissions and resources. These things are sometimes overlooked but can have huge repercussions on the overall experience of the guests. A stress-free positive experience should be at the core while planning any wedding. Hire a planner who knows his way around – you do not want to bother with these things when it's your/your child's most important day!
How easy/difficult is it to arrange for vendors for Indian destination weddings?
I'd say difficult. Most wedding destinations have become extremely commercial these days, and any misdeed on part of a local vendor is bound to embarrass not only the event management agency but the parents of the bride and groom as well. We only work with vendors we've developed trust over all the events we've previously done. Quality is crucial, so is finding the right set of people – thankfully, we've been blessed with both.
What usually is the length of stay and how many functions/events take place? What remains the range of expenses?
A 3-Day wedding is preferred by most families that includes up to six events. Contrary to popular belief, destination weddings can turn out to be cheaper. Given the tariffs most hotels in metros charge, it really makes sense to have a private and more intimate affair in Goa, Rajasthan or Agra.