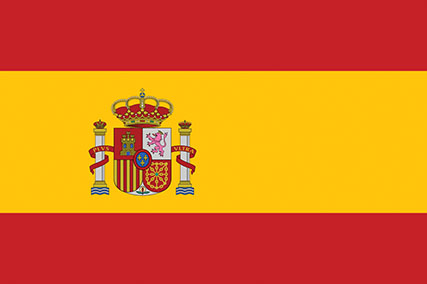 Spain
Passport: Original Passport with validity of minimum three months and two blank pages for visa stamping.
a) Photocopy of all the pages of the passport (even the blank pages)
Please Note:
a) Passports issued beyond 10 years will not be accepted by the Embassy.
b) Attach all your old passports (if any).
c) Handwritten passports will not be accepted.

Schengen Visa Application Form : Three visa application forms duly filled and signed on column 37 and 38 in Blue ink only. The following form also need to be duly filled, signed and submitted along with the application.
a) Spain Authorization Form
b) Declaration Form
Please Note: Applicant mobile number should be mentioned in visa form as Embassy / Consulate can contact the applicant at any point of time during visa processing.
Photo Specification: Three recent passport size photographs with matt or semi matt finish, 60-80 per cent face coverage, white background and without border (Size: 35mm x 45mm).
Please Note: Photograph should not be more than three months old, scanned/stapled and should not be used in any of the previous visas.
Covering Letter :
a) Covering letter from company with naming list & passport details of all applicants. The letter should be duly signed by the authorized signatory & taking the guarantee of all applicants that they will return back to India before the expiry of visa issued to them.
b) Covering letter from applicants individually on company's letter head.
c) A brief company profile.
Please Note: The letter should be addressed to The Visa Officer, Embassy of Spain, New Delhi.
Financials:
a) Company's updated bank statement for last three months till date mentioning the Bank's name, Bank's Telephone Number clearly.
b) Company's ITR for last three years.
c) Company's Registration Certificate.
Proof of Occupation:
Student
a) An NOC from school on letter head with travel dates. Parents ID proof and student's Id card copy accompanied by financial document. The NOC should have phone number and address of school
In case of Minor (Age < 18 yrs):
a) Application form to be signed by both the parents.
b) Copies of passports of the parents attested by a notary.
c) If travelling with one of the parents a NO Objection Affidavit from other parent must be provided.
Self Employed
a) Company Registration Certificate / Certificate of Incorporation.
b) Company's & Personal Bank Statement for last three months till date with bank seal and signature.
d) Proof of Proprietorship / Partnership (In case applicant is Proprietor / Partner in a firm).
e) Company's & Personal ITR for last three years.
f) Dealership proof for all if dealers.
Employed
a) Salary slips for last three months with company stamp.
b) NOC from Employer on letterhead with travel dates.
c) Personal bank statements for last three months till date with bank seal and signature.
d)Personal ITR for last three years.
Proof of Accommodation: Hotel confirmation on letter head for all Schengen countries to be visited and a letter from the tour organiser along with the naming list and passport number of all applicants and mentioning that they are doing hotel, ticket, insurance for all the passengers.
Please Note: Hotel should match the ticket dates and maximum stay should be in Spain.
Airline Reservation: Air Ticket and day to day itinerary with proper dates mentioned on it.
Please Note: Ticket should be presented with the gap of 15 calendar days from the date of submission.
Travel Insurance: Original and Copy of Medical Insurance for the stay duration amounting to 30,000 Euros. The validity of the travel insurance must be at least 15 days longer than the period of stay and must cover the whole Schengen territory.
Please Note:
a) Insurance to be done by the Authorized Insurance Companies for the Schengen States.
b)Insurance should match with travel dates.
New Procedure for Schengen Visa Applications: With immediate effect, Indian citizens travelling to Schengen countries for short-term (max 90 days in 180 days) will have to visit BLS Spain visa application centre personally to provide biometric data (fingerprints and digital photograph). For subsequent applications within next 5 years the biometric data will be copied from the previous visa application included in the VIS.
Source: Udaan