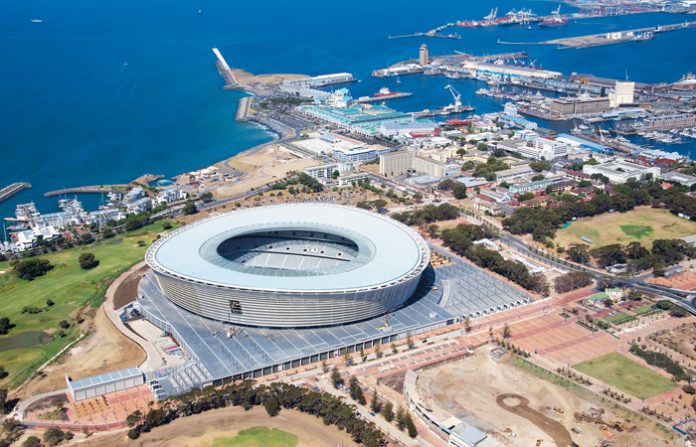 South Africa as a MiCE destination is the most suited with its prominent connectivity, proactive government initiatives and more. The country is gung-ho on the segment
Recognised as an important untapped segment within the powerhouse that is South Africa's tourism industry, the government has increasingly acknowledged the need to promote and enhance its business tourism sector. A number of new policy initiatives aimed at expanding the MiCE segment in recent years have been introduced and enforced to this effect.
INITIATIVES
In 2012, South Africa National Conventions Bureau (SANCB), an entity focused solely on the promotion of MiCE travel was introduced. The SANCB has over the past few years, increased and continued its investment in utilizing Meetings Africa as a strategic vehicle to unearth opportunities for the country and the rest of the continent. South African Tourism in India trains MiCE and leisure agents alike on the countless bonding focused activities that South Africa boasts. With so many aspirational adventure activities, South Africa is naturally well positioned as a destination of choice for Indian MiCE groups that have now covered majority of Asia and Europe and are now looking for new areas. Additionally, the annual properties – roadshow and Learn South Africa, help bring together travel agents and hotels and service providers in the MiCE segment.
USPs
South Africa offers a powerful combination of experiences – traditional cultures mixed with modern urban rhythms to eco-tourism in harmony with adrenalin-fused adventure. The destination is as adept in hosting mega events of 10,000 delegates as in intimate corporate teambuilding activities for 10 colleagues. With more than 1700 conference centers nationwide and nearly 2000 hotels, South Africa offers graded accommodation (graded by the Tourism Grading Council of South Africa). South Africa's events industry is well-established to suit every business need and budget. A wide variety of options exist to cater for conferences, events and incentives of all sizes and budgets. Apart from the world-class infrastructure, South Africa's unique safari locations offer corporate meetings amidst the African bush
Inspiring locations, coupled with game viewing activities motivate guests to enjoy their meetings. For the period of January 2017 to September 2017, MiCE contributed to 32.8 per cent of total Indian arrivals to South Africa. South African Tourism is affiliated to industry associations such as ICCA, SAACI, SITE, EXSA, MPI and UIA. As a business tourism and leisure destination, South Africa continues to remain at the forefront of global quality standards winning prestigious international awards and accolades. Whether it's a choice conference city, ultra luxurious accommodation, wines to dine for or ultimate adventure you're looking for, South Africa has the goods. South Africa has honed and continues to leverage its unique abilities to host a green event, explore the protected areas, contribute to social and conservation projects, buy recycle art and include any of a variety of social upliftment initiatives into your meeting agendas, teambuilding activities, incentive trips and pre- or post-tours.
ACTIVITIES
Incentive groups and conference delegates can participate in a variety of interesting activities – a walking safari or sandboarding, enjoying food, wine and scenic beauty in the vineyards or even drumming sessions during the African Boma under the starlit sky. Activities such as adventure, spas, voluntourism, cultural and historic attractions, are also gaining a lot of attention among MiCE groups. MiCE groups can avail meetings in South Africa winelands with its magnificent views, splendid wine farms, exquisite Cape Dutch architecture, luxury experiences and delectable food. Here, meetings and corporate workshops are combined with wine and olive tasting, vineyard tours, horse-back rides, hot air ballooning, culinary tours and many more exciting group activities. In terms of MiCE from India, incentive-led travel dominates, at approximately 80 per cent. There are also abundant options and opportunities for CSR, which is becoming a significant part of corporate activities, from community to environmental and wildlife.
CONNECTIVITY
With four major international airports located in Cape Town, Johannesburg, Durban & Kruger Mpumalanga International Airport as well as numerous domestic airports and air services connect the country's leading destinations and there is an extensive, modern road network, making it easy and affordable to access and experience a wide range of activities. Despite being long-haul, South Africa offers convenience when it comes to accessibility since most travellers choose to fly via Dubai and Abu Dhabi, which offer a wide choice of onward flights to South Africa. _is especially significant for conferences that come in from multiple Indian cities because most Indian cities are well connected to the Gulf. Over 70 international airlines currently fly into South Africa. Efforts are on to increase seat capacity on relevant flight routes ex-India. Presently, Indian cities are connected to South Africa by Emirates, Ethiopian Airlines, Etihad Airways, Air Mauritius, Air Seychelles, and RwandAir which fly via their respective hubs and domestic India connections.
ACHIEVEMENTS
The Rainbow nation, South Africa, is a hub for meetings in Africa, with more than 1700 conference venues including large convention centres located in Durban, Johannesburg, Cape Town and East London which skillfully cater to events of any stature. It has hosted international events such as FIFA World Cup 2010, Indian Premier League Season 2, the United Nations' COP 17 Climate Change Conference, and BRICS Summit, among others.
The 2016 edition of Meetings Africa Hosted 207 Buyers (International and Regional) out of which 36 hosted buyers were from India; making it the largest representation in Meetings Africa. According to the latest figures, South Africa has witnessed a 20 per cent growth in Indian arrivals till April 2016 as compared to 2015. In a report published in 2014, a 125 per cent growth in MiCE tourism was recorded from 2009 to 2011. Another 86 per cent increase was observed in 2012 followed by a moderate rise in 2013.
South Africa is ranked number one in Africa and the Middle East by International Congress and Convention Association (ICCA). The South Africa National Convention Bureau (SANCB) in conjunction with South Africa's business events industry secured 150 international association conferences for the country from 2014 to 2018. These conferences are said to attract substantial number of association professionals to South Africa, generate 689 combined conference days and inject an estimated R3.2 billion into the country's economy.
South Africa is an enthusiastic and well-respected sporting nation, so it's no wonder they have successfully hosted the 2010 FIFA World Cup, the Rugby World Cup, Cricket World Cup, World Cup of Athletics, World Cup of Golf and many more. Other major events hosted to perfection in South Africa include the World Summit on Sustainable Development with around 24,000 delegates, the World Economic Forum (two years in a row) and the 2010 SITE International Conference. Increase Ambassadors for the destination from SANCB has signed up 15 brand ambassadors from various fields who have great knowledge about South Africa brand to represent the country in respective fields to attract international meetings in respective segments.
POST-CONVENTION ENTERTAINMENT OPTIONS
• SA Forest Adventures offer unique team building options, some of the most popular ones being Quad Biking – Ziplining – Sandboarding group tours, Potjiekos competitions etc.
• Delegates can choose to float high above the ground while Hot Air Ballooning to take in the landscapes of the beautiful country.
• Taking the cable car up to the top of Table Mountain for a bird's eye-view of the city.
• Options are available for MiCE groups to take to the skies for the ride of their lives at various drop zones like Mother City Skydiving, Pretoria Skydiving Club, Skydive Rustenburg and Durban Skydiving Club.
• One can also view the African Penguins at any of the mesmerising locations of choice – Boulders Beach, Dyer Island, Betty's Bay, Port Elizabeth or Robben Island.