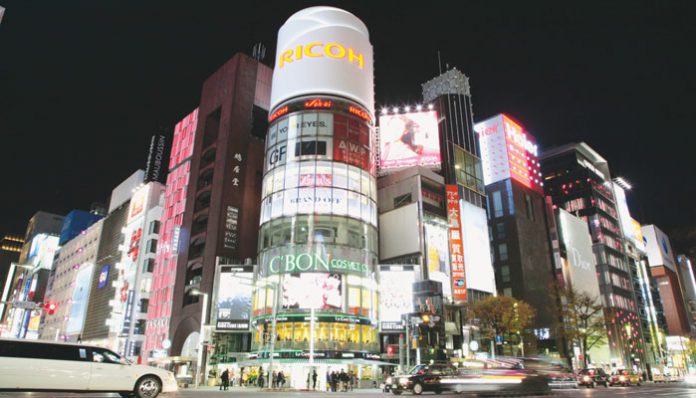 From hi-tech gadgets, branded goods to traditional craft passed down from ancient times, Japan has something to cater to every kind of shopper from all around the globe.
Leading up to the 2020 Tokyo Olympics, Japan is taking steps towards encouraging hands-free travel that allows visitors to send baggage and purchased goods to airports, stations, hotels as well as their airports, stations, and hotels at their next destination. Meanwhile allowing tourists to enjoy without worrying about luggage.
JAPAN SHOPPING NAVI
This is a smartphone application for shopping with enjoyment and convenience while travelling in Japan. Providing support in English, traditional Chinese characters, simplified Chinese characters, Korean, and Thai, the app contains information on sales and events for over 500 stores across Japan, as well as coupons for stores and restaurants, clothing size charts, and information on Japanese yen and tax-free shopping. Using your device's GPS function, the app locates nearby tax-free stores, hospitals, evacuation sites, and free Wi-Fi spots.
SMART PHONES TO COMMUNICATE
Aside from a group of electronics stores, most sales clerks cannot speak English or Chinese, you might consider using your smart phone to get your message across. FOR THE INDIAN CONSUMER There are a lot of items that Indians can opt for while shopping in Japan. Tenugui (Japanese hand towel), Higasa (UV umbrellas), Yutaka a casual summer kimono (traditional Japanese womens wear), Edo Tsumami Kanzashi (traditional hair accessories made from thin pieces of silk), ceramic products, etc.
BEST SOUVENIRS OPTIONS
For souvenirs, there are many options: Matcha (Green Tea), chopsticks, Japanese stationary (recommend: 100-Yen shop), Furin (windchimes), Japan themed keychains, fridge magnets, green tea chocolates, etc. Popular shopping malls include Don Quijote, LalaPort, Takashimaya Times Square etc.
FLEA MARKETS AND BARGAIN BUYS
Yoyogi Park Flea Market in Tokyo is a 10-15 minutes walk from Harajuku or Shibuya Station, while Ajinomoto Stadium Flea market in Tokyo is a 20 minute walk from Tamabochi Mae station. Bargain buys can be obtained from Gotenba Premium Outlet, Makuhari Mitsui Outlet Park and so on. With two hours to spare, one can go shopping at Shinjuku, Ginza, Shibuya, in Tokyo.