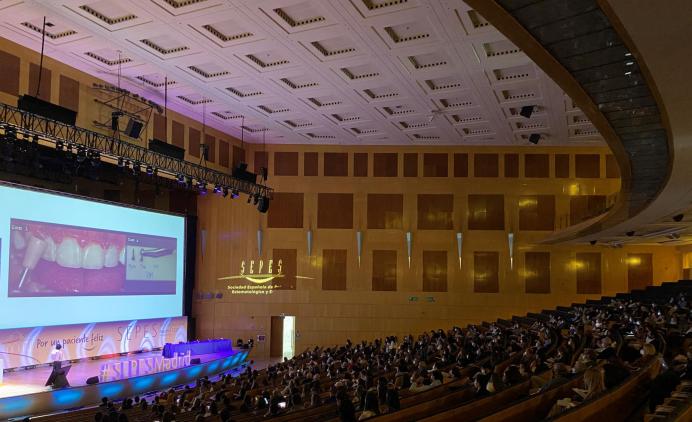 After the long months of the pandemic, IFEMA MADRID is spearheading the return of in-person national and international congresses. More than 20,000 professionals from all over the world are expected to attend the twelve congresses to take place at the IFEMA MADRID Trade Fair Facilities and at the Palacio Municipal.
In the coming months, IFEMA MADRID will host AEPap (24-26 March) with an event sponsored by the Spanish Association of Primary Care Paediatrics; the  European Conference on Antennas and Propagation (28 March-1 April); Expocida Iberia (6-8 April), the National Pest Management Association; SEFAC (5-7 May), the 10th National Pharmacy Congress; EFPA Congress ( 12-13 May), the ideal networking forum for the financial industry; Heart Failure Congress (21-25 May) of the European Society of Cardiology; EBC Congress (29 May 29-1 June), one of the most important brewing technical events in the world; the 83rd EAGE Conference & Exhibition (6-9 June), the largest and most comprehensive geoscience and engineering, and energy transition event in the world; Global Mobility Call (14-16 June) , a strategic conference to position Spain as the international hub for sustainable mobility; SERV (17-18 June), Congress of the Spanish Retina and Vitreous Society; World ATM Congress (21-23 June), the largest air navigation event, and CILAD (30-July 3 June), the Ibero Latin American Congress of Dermatology.
According to José Vicente de los Mozos, president of the Executive Committee of IFEMA MADRID, "hosting a dozen major international conferences at our venue in the first six months of the year not only confirms the full recovery of the congress sector, but also the confidence of large operators, particularly in the organisational capacity of IFEMA MADRID as the venue for most international congresses convened in 2022. This is also great news for Madrid and its prestige as the MICE destination of choice and for all the sectors that will benefit from holding major events with such significant economic repercussions in the city."
The extensive line-up of congresses at IFEMA MADRID will stimulate the sector and facilitate face-to-face business experiences in excellent surroundings, making it one of the most outstanding destinations in the international congress sector.