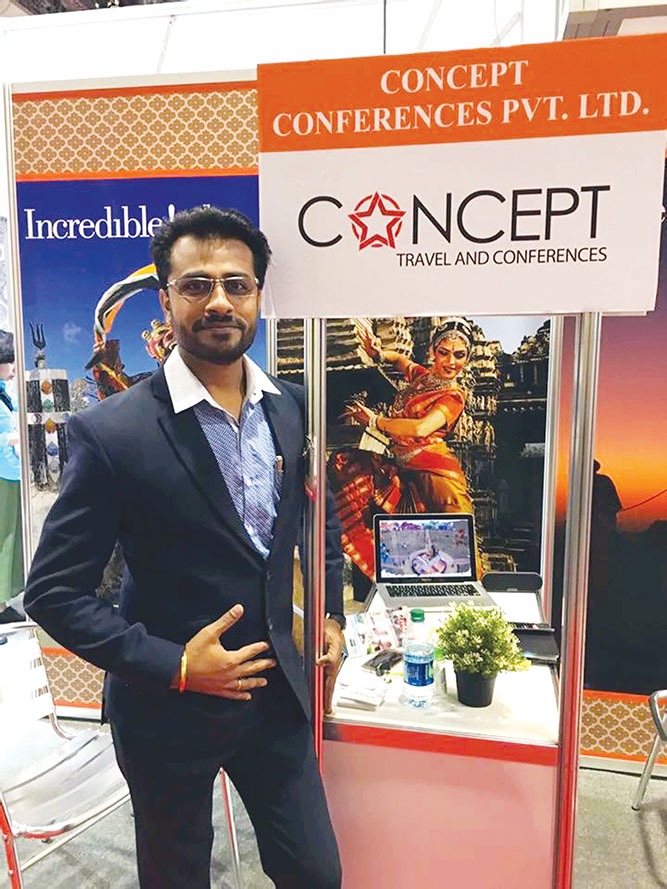 In an interview, Ashish Jagota, Executive Director, Concept Conferences, tells us more about his company and 2018 plans
What is your USP?
Concept Conferences, headquartered in New Delhi is India's leading and award-winning MICE organiser providing end-to-end delivery right from concept to implementation seamlessly under a single umbrella. Concept Conferences specialises in strategically conceiving and executing every aspect of Meetings, Incentives, Conferences and Events, in the shortest turnaround time possible and at the core enrolling the objectives required to be achieved respectively. As a detail oriented event management company, we understand the importance of quality, and hence the word 'ordinary' does not figure in our dictionary. Right from high quality projectors, sturdy podiums, and microphones that offer impeccable sound, we do not stop at anything when it comes to delivering excellence during high-end events.
How was 2017 for you, what have been the main challenges?
India has observed recommendable growth in MICE 2017 as compared to earlier years. We are adapting new technologies and trained team to meet the present demand and future need of the industry. In earlier times, the conventions used to rely on accommodation, connectivity and attractiveness of the city but the biggest challenge now is to manage the rise in expectations and demands which seems possible by making utmost use of the technology and state-of-the-art softwares.
What have been the trends as far as incentives for corporates are concerned for 2017?
Incentive is being used as a non-cash reward by many corporation from past couple of years. We experienced that various firms in the country are spending significant amounts of time and energy trying to understand the law and the repercussions that it will have for their incentive and recognition programmes. Organisations are ready to incur huge expense to create a motivational factor among its members and employees.
Which are the main corporates that you work with and which MICE events do you have lined up for 2018?
We work with an array of clientele, from medical associations, educational institutions, real estate developers and other corporates. The industry is getting more structured and organised with the government rolling out more and more dedicated schemes and creating a conducive 'ease of operating' environment in recognition of the economic impact the sector delivers directly or indirectly to the spectrum of stakeholders integral to the ecosystem. For Concept, 2018 looks very promising as we already have our calendar marked for our upcoming events.