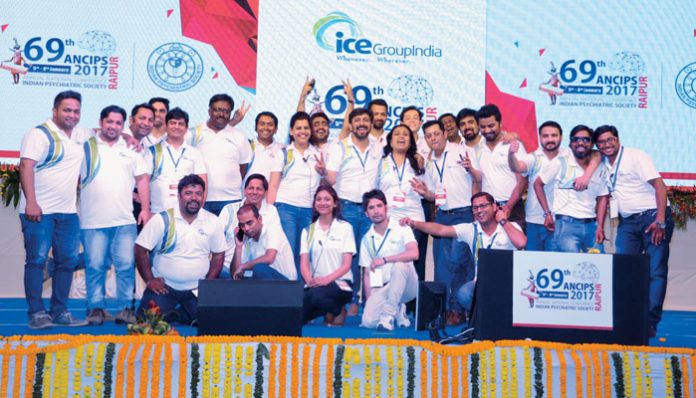 Disha Shah, Director and Mohit Khanna, Managing Director, iCE Group India, elucidate on the current trends in the MICE industry and the impact of GST regime
Kindly tell us about ICE Group India.
iCE Group India is the brand name which we operate. Our company is registered as ICE Travels n Tour under which we have a) Ice Travels – IATA company specialising in MICE b) Ice Events – Corporate Event management company c) Let's Go India – Inbound Division The company was founded in the year 2010 by Mohit Khanna and later Disha Shah joined, our company specialises in MICE and Events. Our diversified scope of work includes – domestic and international travel, planning and executing medium to large scale conferences, incentive movement, Corporate events and product launches. We are an IATA company with our own in-house event production team and a creative team.
What innovative marketing strategies have you adopted to increase business this year?
Technology is our strength and we have capitalised on that to the maximum this year. Be it our back office operations or building an app for every MICE movement for our customer we ensure the ease through technology. Our mantra is Mobile Friendliness! We also leverage a lot from our suppliers. Nothing innovative or new here but we ensure we get all details from our suppliers and we utilise their full potential. Be it partnering with tourism boards, ensuring exclusive value add-ons from hotels or exploring the unexplored of the destination, we give it all. That is the reason why our guests always get something extra from us which they always appreciate. It could be a surprise limousine ride in an old European town or a nicely cooked barbeque meal on board a catamaran we always deliver the unexpected. Customer delight is what we use as our mantra for repeat marketing.
Have you been impacted by GST? What is the way forward?
GST is a reform in our existing system and anything that reforms or changes the system has its negatives and positive impact on the regular mode of life. Yes there have been a few delays in business due to GST implications and a lot of companies have kept their travel and incentives on hold but we strongly believe that change is good in the long run.
How have the first half of 2017 been for you? What are your expectations from the rest of the year? What are your plans for 2018?
First half of 2017 has been good for the industry overall and we too have benefitted from the same. We have a lot of MICE movements on hold which have been postponed for the last two quarters. For 2018 we already have pitched for our core business of Medical conferences in India as well as overseas.
Which are the different conferences and events that you plan for your clients?
We do domestic medical conferences where we take care of the entire travel needs. We also help our clients conduct conferences overseas. We do many incentive travel arrangements. We use a lot of technology for our conferences. Majority of our clientele include FMCG, pharma and consumer goods industries.