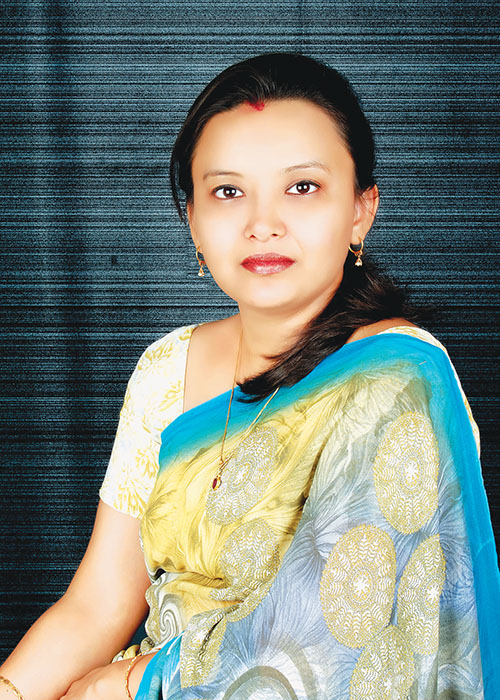 A key revenue generator, MICE is a segment that has seen substantial investment from industry players and entry of new ones over the past few years. In this article, we take a look at MICE in Madhya Pradesh, a state gaining traction in the segment
Tripti Mehta
Indian cities that earlier depended merely on hospitality and foreign tourist arrivals have now understood that MICE, too, holds great potential for business. Madhya Pradesh, a central Indian state, has recognised this potential and a number of Tier-II and III cities of the state are now being converted into MICE hubs. The country's growing presence in this segment only proves that the government here is leaving no stone unturned in capturing a bigger market share.
MICE VENUES
Orchha, a town on the banks of Betwa River, houses the Orchha Palace & Convention Centre, a property that offers an ideal venue for holding seminars, receptions, weddings, and celebrations with a seating capacity of 1000 guests.
With 100 well-appointed rooms, the property provides its guests with the best of modern amenities for a comfortable stay. Orchha provides MICE guests with experiential tourism, ensuring that not a minute goes waste while they are there. "Orchha itself provides very different experiences to guests. On the one hand, guests can enjoy adventure tourism by way of river-rafting, boating, etc., while on the other, they get a chance to experience religious tourism because of Ram Raja Temple, a must-visit for travellers to Orchha," says Kalyani Daagar, General Manager (Sales & CRS), Orchha Palace & Convention Centre. Another key city of MP, modern-day Bhopal is gaining traction in MICE.
Gaurav Rege, General Manager, Jehan Numa Palace, Bhopal, while sharing his opinion on MICE at the hotel, says, "We have been catering to the absolute elite of the region for over 30 years. Over time, we have been able to create a niche for ourselves and are today synonymous with any luxurious event associated in this region. Away from traditional décor and settings, the hotel focuses on giving guests tailor-made, personalised experiences with the sole aim to ensure repeat clientele."
Jehan Numa Palace is spread over seven acres, with flexible indoor and outdoor venues for functions, board meetings, conferences, and social events. The hotel has over 20,000 sqft of banqueting space that can be mixed and matched as per a client's need.

GST AND BUSINESS
Implementation of the Goods and Services Tax has impacted business overall, but a number of hotels and convention centres in the state haven't been privy to it. "As far as MICE is concerned, there was no impact of GST on it. We still had a lot of conferences, incentives, and weddings," says Daagar. Rege has a different take on the matter.
"The GST definitely impacted us. While business revenues and projections were good, rate of growth slowed against what we achieved in the pre-GST era. While corporates understand that they can get Input Credit for all expenditure, the leisure clientele is seen changing his booking preferences. Recovery is an ongoing process and we are using this time to ensure that the service levels provided are constantly improving, justifying our higher rates against competition," he says.

PERFORMANCE AND FORESIGHT
The previous year was a turbulent one for the industry. A number of policies were brought in by the government, giving the industry more than it could cope with. While some MICE venues and hotels could mitigate the impact, several of them couldn't.
An optimistic Daagar says, "We started our property in mid-2016 and in the first year we did exceptionally well. We would like to maintain the same pace in 2018 with more concentration on conventions."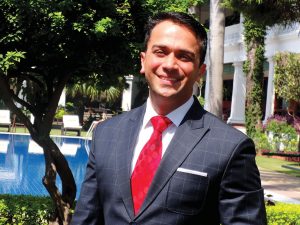 "For a 35-year-old hotel we have recorded a very healthy growth rate despite the initial inhibitions of demonetisation, GST, etc. Having said that, the feedback from consumers in the local market and travellers to the city has not been encouraging. Two out of five business have been affected with lower sales and reduced margins, while others have had stagnant business levels. There have been very few who have claimed to have exceeded growth targets.
The strategy is to get the guest to spend more at the hotel. Where the city ARR was roughly Rs5,000 a couple of years back, as a strategy we have stopped targeting that price segment and now focus on higher paying guests, who spend more at our restaurant and bar," says Rege while giving us an insight into the MICE space in the city.
Talking about trends, Daagar says, "As far as MICE trends for Orchha are concerned, it is picking up as a destination for small MICE activities as well as incentive tours. It has already gained a good name in the mid-segment for destination weddings."
Rege believes that MICE travellers definitely want to explore newer destinations now. Jehan Numa Palace has received requests for itineraries that combine half a day's conference with nature visits. Personalisation for each and every traveller along with co-ordinated theme dinners and an emphasis on outdoor activities has also been seen. "Non-traditional meeting spaces, understanding and experiencing local culture and cuisine, and trying things away from regular routine broadly sum up the type of demands seen in this segment," he iterates.
MP ON MICE
Daagar believes that Madhya Pradesh has great potential for MICE. "Indore has very good scope and already has a lot of MICE venues and events. Orchha has some constraints related to connectivity as the nearest airport is in Gwalior, which is around 120 kms away and does not have many flights. The nearest railway station is in Jhansi, but again there aren't good trains for
sectors such as Gujarat and Rajasthan. We did try to tap Gujarat's pharmaceutical companies but failed because of connectivity," she shares.
Fervently backed by innovative government initiatives, Madhya Pradesh is steadily making a mark in MICE, but there is still a lot that needs to be done.
"MP is virgin territory. Completely unexplored and untapped, the region boasts of the best natural parks, great roads, and public infrastructure. With all this at a guest's disposal, opportunities are immense and the sky is the limit for an imaginative and resourceful MICE organiser. While the will exists and the resources are available, the real need of the hour is to create the right awareness and recall in the mind of MICE agents," concludes Rege.