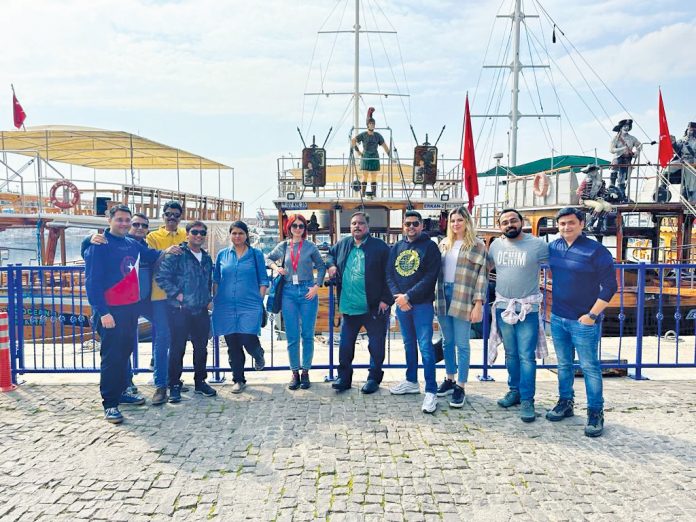 Turkiye welcomed a successful M!CE familiarisation trip for eminent corporate groups from India recently. The primary objective of this trip was to give the visitors a chance to engage with local partners and corporate leaders to forge future relationships, while also assisting them in discovering Turkiye's hidden gems. During this six-day tour, the guests were entertained for three days each in Turkiye's two cities, Istanbul and Antalya.
It was a successful event attended by many corporate organisations. The trip had a good start as Turkish Airlines came in as the official travel partner, providing flights from New Delhi and Mumbai to travellers' first destination, Antalya.
Upon arriving in Antalya, visitors were given a chance to explore an ancient city, Aspendos. Here, they visited the Aspendos Antique theatre. Following this, they spent their day travelling over five-star luxury hotels, where they had a Turkish lunch and dinner, respectively. Toward the end of their Antalya tour, they engaged themselves in several activities such as yachting and cable car rides.