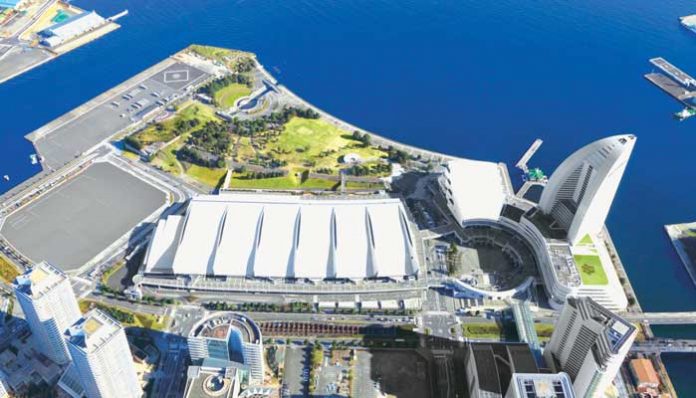 Looking for a new paradigm in business invocation? Then, Japan is sure to inspire you with fresh ideas! Be it about improving team work, experiencing high standards in hospitality or sustainability, Japan has all this and much more to offer…
Kanchan Nath
Japan, true to its tag of being The Land of the Rising Sun, has an enormous potential for MICE. The country has experience in hosting international association conferences and meetings and has one of the largest national memberships within many international associations. The country's network of local convention bureaus, professional congress organisers and DMCs bring a level of professionalism to all its events. Japan's public transportation system is one of the world's largest. The network of aviation and rail systems make it possible for travellers to access almost all of the country with ease. Within individual cities also, the subway and bus routes are well organised, making navigation simple.
AIR CONNECTIVITY
Three airlines connect India to Japan; All Nippon Airways (ANA) offers a direct flight from Mumbai to Tokyo; Delhi to Tokyo; Japan Airlines (JAL) offers direct flight from Delhi to Tokyo and Air India offers direct flight from Delhi to Tokyo. In total, there are 18 direct flights available from Delhi to Tokyo in a week between these airlines. From Mumbai there is one direct flight available for Tokyo daily from ANA, while myriad layover options are available. The popular MICE cities of Japan include: Tokyo, Yokohama, Nagoya, Kyoto, Osaka, Fukuoka, Sapporo, Sendai, Chiba, Hiroshima, Kita Kyushu and Kobe.
TOKYO
Tokyo is the main convention city and Tokyo Big Sight is one of the biggest convention centres here.
Tokyo International Forum (TIF)
Has a great number of visitors from Japan and overseas. It's one of the best convention and art centers in Japan and comprises of eight halls including the country's largest hall with 5,012 seats, 34 meeting rooms, galleries and others. Its great location right next to the Marunouchi business center and the Ginza, the largest shopping area, is unsurpassed. It has a theater capacity of 5012, maximum capacity of classroom is 612, maximum capacity of banquets is 1328. It has a capacity of 3000 reception participants.
Tokyo Big Sight
Located in the waterfront sub centre of Tokyo, it has great accessibility both domestically and internationally. Its 80,000-square-meter indoor exhibition space is ideal for all types of exhibitions and events. It also has an international conference hall and reception halls with a capacity of 1,000 people, plus meeting facilities for all sizes and purposes. The restaurants in the Tokyo Big Sight and adjacent hotels will cater any parties in any of the reception halls and meeting rooms. It has a theatre capacity of 1100; maximum capacity of classroom is 882. Maximum number of reception participants are 800.
MICE hotels in Tokyo
Prince Hotels
Prince Hotels in the Takanawa and Shinagawa area boast over 130 banquet halls, including the outstanding Hiten Main Banquet Hall. Hotel New Otani Situated in Tokyo, it was built for the Tokyo Olympic Games. It has 1,479 guest rooms and offers a banqueting space of 9404 square metres.
Imperial Hotel
The Imperial Hotel has greeted a large number of honoured guests throughout its more than 120- year history. It offers 27 banqueting rooms in a range of sizes.
Keio Plaza Hotel
The hotel has an assortment of 40 meeting rooms of various sizes that can be used for grand ceremonies as well as parties.
Hilton Tokyo Bay
Hilton Tokyo Bay is ideally situated on the eastern shores of Tokyo Bay, adjacent to Tokyo Disneyland and Tokyo Disney Sea. Its 16 meeting rooms can cater to everything from small private dinners with about 10 guests to large-scale conferences and exhibitions for up to 1,400 delegates.
YOKOHAMA
Pacifico Yokohama (Pacific Convention Plaza Yokohama): This world-class convention facility complex comprises the 5,000-seat National Convention Hall, the 20,000 m2 column-less Exhibition Hall, the Conference Centre with 50 rooms of various sizes, and a five-star hotel with a view of the Yokohama Bay.
Workpia Yokohama
The three-story Workpia Yokohama convention facility is a popular venue for medium-sized conventions of 100 to 400 attendees. It has 10 rooms equipped with movable walls to accommodate different space requirements with advanced amenities.
NAGOYA
Nagoya Congress Centre: Conveniently located a 40-minute train ride from Central Japan International Airport, the center has 23 meeting rooms. It has a theatre capacity of 3012. It offers an exhibition space of 4295m².
KYOTO Kyoto International Conference Center (ICC KYOTO)
The first and only nationally-owned international conference hall in Japan has around 70 large and small meeting rooms and exhibition halls
Did you know?
Japan has a population of 127 million people; its capital city Tokyo has a population of 13 million. The currency is Japanese yen.
Average life expectancy in Japan is one of the highest in the world.
Japan's literacy rate is almost 100 per cent.
Mt. Fuji, the tallest mountain in Japan, is an active volcano (although scientists have not reached a consensus on what defines 'active').
With 41 years of experience and close coordination with neighbouring hotels, the center offers excellent support and services. It has 70 meeting rooms, theatre capacity of 2500. Its maximum capacity of classroom is 1840, for banquets is 1700, and reception participants is 2500. The amount of exhibition space that the centre gives to its clients is about 3000 m².
Kyoto Research Park
Just one stop from Kyoto Station, this center is highly experienced in hosting international conferences, meetings, research conferences and exhibitions. Optional performances featuring maiko and koto are always popular with international guests. The maximum number of reception participants it can hold is 300. It offers an exhibition space of 365 m².
OSAKA International Exhibition Center Osaka (INTEX OSAKA)
It has six halls covering a total area of nearly 70,000 m2 available for trade shows, exhibitions, concerts and meetings. Limousine buses connect directly to Hyatt Regency.
Osaka International Convention Center
Located in the business and government office quarter of Nakanoshima, this is a multi-purpose facility available for meetings, concerts and exhibitions. It offers convenience, high-quality service and international communications. In fall 2008, the Keihan Nakanoshima Line opened right beneath the facility providing direct access to key areas like Umeda, and even to Kyoto. The maximum number of participants it can hold is 1000.
UNIQUE MICE VENUES
State guest house, Tokyo
While state and official guests are staying at the guest houses, various diplomatic activities are held, such as summit meetings, courtesy calls, signing ceremonies, receptions and banquets.
Nijo-jo Castle, Kyoto
At the Nijo-jo Castle UNESCO World Heritage Site, events are held that take full advantage of its historic value and the great national treasures held in the region.
Moerenuma Park, Hokkaido
There are 15 buildings on the premises. These include the 32m-high Glass Pyramid, the symbol of the park. The venue has meeting rooms, which are equipped with audiovisual devices, while there are optimal exhibition and workshop spaces available.
Glover Garden, Nagasaki
This is a famous sightseeing spot nationwide. It can be rented out after closing and one can host a social gathering.
Okinawa Churaumi Aquarium, Okinawa
Holding a gala dinner or reception in front of the gigantic Kuroshio Sea tank at Okinawa Churaumi Aquarium will make any group feel like they are in the middle of the sea. Popular DMCs in Japan include JTB Global Marketing & Travel, Nippon Travel Agency, Tobu Top Tour, Kinki Nippon Tourist, Tonichi Travel and The J Team.
NIGHTLIFE IN JAPAN
Tokyo is home to one of the most diverse and fascinating nightlife scenes in the world. Shibuya, as one of Tokyo's most densely packed and brightly-lit central districts, offers countless eateries, boutiques, watering holes, clubs, arcades and karaoke bars catering to night owls well into the small hours.
Shinjuku is another city-within-the-city that never sleeps. It offers diverse products from rowdy izakayas and beer bars to places like the Robot Restaurant, Ginza as night falls, it transforms into one of Tokyo's premium entertainment districts, with scores of decadent fine-dining restaurants (including many of Tokyo's best sushi shops), chic bars, and opulent nightclubs.
Shimokitazawa (Shimokita, for short) is a bohemian neighborhood that has many offerings for vintage shopping, quirky eateries and indie entertainment options. Shimokitazawa is a magnet for Tokyo's hipster and alternative crowds, and is packed full of lively (and reasonably-priced) bars and izakayas. Roppongi is filled with everything from upscale bars, jazz venues and western-style clubs, to countless dive bars.
VEGETARIAN FOOD
Zen Buddhist temple cuisine is the beacon of hope for a vegetarians in Japan. The best places to eat in temples are in Kyoto and in the mountain temple town Koya-san. There are also few temple restaurants in Tokyo. One must be aware that anything that includes broth is likely to be fish dashi unless you are eating in a vegetarian restaurant. There are noodle restaurants in Japan, you can also find tofu restaurants, garlic restaurants and potato restaurants focusing on vegetarian cuisine. Vegetarian food in the Japanese cuisine includes: mochi, most often found in the form of dense rice cakes. Eggplant, is often ordered as a side dish at Japanese restaurants. Skewered food is readily available in Japan. Lotus root, mushrooms, green pepper, okra and many other vegetables such as gingko nuts are served on sticks. Pickled vegetables often come as an accompaniment to a meal. Beans are used in all kinds of Japanese fare.
The varieties of edible seaweed and kelp are overwhelming, and most likely, you've never heard of many of them: hijiki, tokoroten, aonori, as well as the more familiar konbu and wakame. The Japanese are masters of tofu. Served boiled or fried whether made from white sesame seeds (gomadofu) or just reconstituted and spongy (koyadofu) don't neglect to try the many forms of this extremely versatile, protein-rich bean curd.
NEW FOCUS FOR MICE
The new focus for MICE in Japan is the Island of Okinawa. The popular venues for functions are the 'Okinawa Churaumi Aquarium' and the 'Nanto Valley of Gangala'. Whether you want to add a special welcome for your guests when they arrive at the airport, have a visit from a traditional performance group or even have Miss Okinawa attend your event's welcome ceremony, they can arrange a wide range of activities to make your event unique. They also provide guidebooks and conference bags. They provide a grant to the cost of charter shuttle buses and jumbo taxis for MICE (international conference included). A reduction in facility charges is available on some venues.