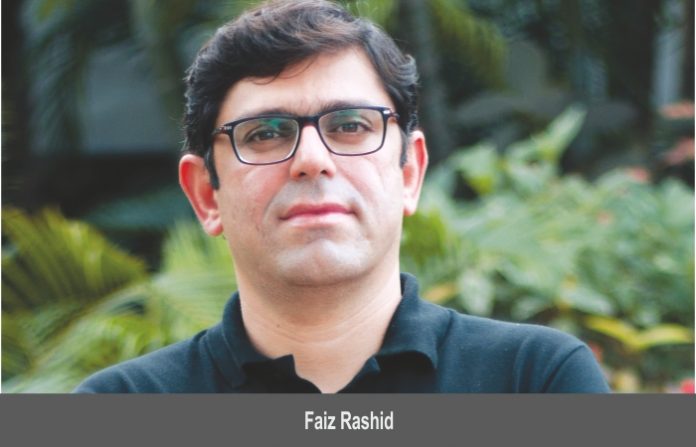 As demand for experiential travel is growing, Faiz Rashid, Director, Jehan Numa Group, feels brand's 100-year-old legacy will give them edge over global companies.
Lipla Negi
From crisis management to business strategies, the pandemic changed many things for many hoteliers around the world. However, for Faiz Rashid, Director of Jehan Numa Group of Hotels (JNG) and a direct descendant of Dost Mohammad Khan and the Begums of Bhopal, the crisis has simply reaffirmed his faith and renewed
his passion for the family-run business.
Owned and managed by the founding family of Bhopal, the Jehan Numa Group comprises four distinctive boutique luxury hotels: the Jehan Numa Palace, Jehan Numa Retreat in Bhopal,  the Reni Pani Jungle Lodge in Satpura and the recently-launched Bori Safari Lodge in the Bori Wildlife Sanctuary.
Custodian
The passion for hospitality runs in his genes. While Faiz Rashid stays in Bhopal to look after the retreat and the palace hotel, his brother Aly Rashid takes care of the two lodges.
"For us, being a legacy business, it comes down to being involved with the property through generations. We are like custodians of the property and we want to try and carry the legacy forward. But for someone else who is into the business of buying and selling, it only comes down to restoring the property and then selling or reselling it to someone else. Our focus is always passing it to the next generation," says Faiz. The erstwhile state of Bhopal was founded by Dost Mohammad Khan in 1724. But then the begums of the family ruled for over 100 years. Four generations of Begums of Bhopal quietly and determinedly sowed seeds for growth and transformation, health and civic innovations, and advancements in the fields of arts, education, and architecture in the area. The stately residence — Jehan Numa Palace — was built on the slopes of Shamla hills in the 19th century by General Obaidullah Khan, son of the last begum. It was converted into a world-class heritage hotel in 1983 by the General's grandsons.
Collaboration is not an option
The family has been running the hotel for nearly four decades now, and has no plans to collaborate with a global brand. It is not that no lucrative offer came but the family was determined to take the legacy forward without diluting its essence. "In the last 40 years, we have done well and things have been working for us," said Faiz. Talking about the culinary history, he adds how the old family recipes are conserved through generations, and proudly said, "These recipes cannot be copied and that's what Bhopal stands for."