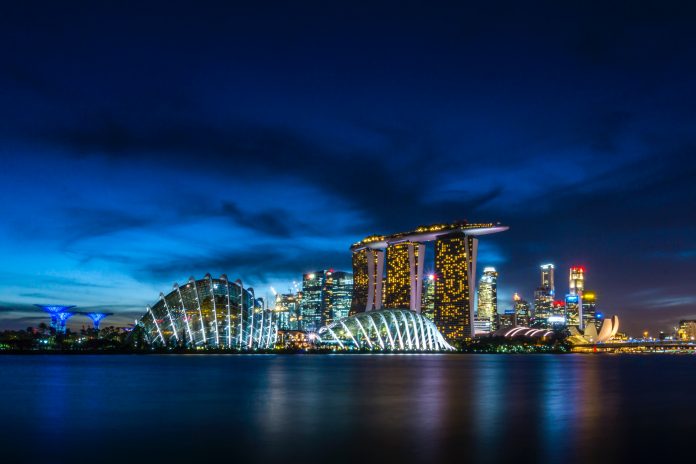 The MICE industry in Singapore is expected to recover strongly following the city's reopening to fully-vaccinated visitors with no quarantine and testing requirements. The Singapore Tourism Board (STB) is riding on this momentum by launching an enhanced incentive programme for international MICE groups, and with a strong pipeline of events in 2022 and beyond, a full recovery for the MICE industry is expected in two to three years.
There are indications that industry recovery is picking up pace. Singapore hosted over 200 events attended by an estimated 49,000 delegates in 2021. In the first three months of this year (Jan–Mar 2022) alone, Singapore hosted more than 150 events attended by over 37,000 delegates. This number is set to increase, with at least 66 international events secured for the rest of 2022 (please refer to Annex A for a list of upcoming events in 2022). 
Under the In Singapore Incentives & Rewards (INSPIRE Global 2.0) programme by STB, qualified MICE groups can look forward to new experiences ranging from dining and attractions to thematic tours and team building. They can choose from a selection of over 80 complementary experiences that delegates can enjoy in Singapore – an increase from the 54 experiences that were introduced under INSPIRE Global 1.0. 
New INSPIRE Global 2.0 partners include Sentosa's latest perfumery attraction, Scentopia; 1-Group, a lifestyle group offering a range of dining experiences; and Urban Yogis, a yoga wellness centre providing wellness team-building experiences. A new retail category has also been added to cater to shopping fans, particularly those from Greater China, Oceania, South Asia, and South-east Asia. Such experiences include exclusive shopping sprees at Design Orchard, as well as back-of-house shopping tours with meet-and-greet sessions with designers.
STB will also continue to offer various assistance schemes to attract MICE events to Singapore. One example is the Business Events in Singapore (BEiS) scheme, which encourages the business events industry to innovate and anchor quality events in Singapore. The positive outlook for MICE follows the recent relaxation of COVID-19 measures in Singapore, such as removing group size and event capacity limits. Since April 2022, Singapore has welcomed all vaccinated travellers with no quarantine or testing requirements. These changes have made it more convenient for the world to meet in Singapore and stage larger events with greater opportunities for networking and other interactions.
A leading MICE destination and a robust pipeline of events
Singapore continues to be recognised as the preferred destination for business events and MICE travellers. In January 2022, Singapore received the 2022 Professional Convention Management Association (PCMA) Chair's Award for its contributions to the business events industry in 2021. Besides supporting the development of an industry resilience roadmap to provide guidance on safety management measures and best practices, STB provided training grants to upskill industry professionals and kept the destination top of mind as the preferred international business events destination through various marketing campaigns.
This year marks the much-anticipated return of marquee international events, including Food and Hotel Asia – Food & Beverage (5–8 Sept) and Food and Hotel Asia – Food & Beverage and Food and Hotel Asia – HoReCa (25-28 Oct). The events are expected to attract more than 30,000 physical attendees each. Singapore will also welcome a slew of new events this year, including the Global Health Security Conference 2022 (28 Jun – 1 Jul) and Cosmoprof + Cosmopack Asia (16-18 Nov).
The robust pipeline of MICE events reflects event organisers' confidence in Singapore's fundamentals—its vibrant business culture, excellent infrastructure, stable government, and stellar track record in delivering high-quality events.
Beyond 2022, events taking place in Singapore include:
Inter Airport South East Asia (IASEA), 2023
Sea Asia 2023
International Trademark Association (INTA)'s 2023 Annual Meeting Live+
Gastech Exhibition & Conference, 2023
SILMO Singapore, 2023 – 2025
FIND – Design Fair Asia, 2023 – 2024
Transport Logistic and Air Cargo South East Asia 2023
Asia CEO Summit @ Singapore, 2023 – 2024
Worldchefs Congress and Expo, 2024
Rotary International Convention, 2024
110th Lions Clubs International Convention, 2028
"We have enhanced our multiple MICE support schemes to help the Indian corporates and MICE travel intermediaries develop higher value Meeting & Incentive (M&I) travel itineraries in Singapore and facilitate a quicker decision in destination selection. We have been receiving many enquiries about the possibility of holding M&I programmes in Singapore, ranging from small to large groups, including M&I programmes on board cruises. At the recently concluded SATTE event in Greater Noida, the STB and our Singapore stakeholders were delighted with the many promising business leads for the second half of 2022 and 2023. These are very encouraging developments for MICE travel from India to Singapore," said GB Srithar, Regional Director, India, Middle-East and South Asia, Singapore Tourism Board (STB). 
Singapore recently welcomed AkzoNobel India, the world's largest paint and coatings company, on an incentive trip from 20 to 23 May 2022. This is the first STB-supported incentive group from India, comprising 128 participants.
Ajay K Mathew, Revenue Growth Manager, AkzoNobel India Ltd. said, "Our trip to Singapore was smooth and hassle-free and we were pleasantly surprised with some of the new experiences that Singapore has to offer. Due to COVID, this was our first trip to Singapore in such a long time. We experienced Singapore's high level of safety, hygiene, efficiency, and trust, which are essential factors to consider for post-Covid travel, apart from a quality meeting and incentive travel programme that our dealers had enjoyed."
In the first five months of 2022, India has emerged as the second largest source market, with more than 140,000 visitor arrivals to Singapore, after Indonesia. The trajectory points to a healthy recovery of the Indian market by the end of 2022. 
A sustainable way to meet
As consumers become more aware of the impact of their purchases, travel and meeting professionals are demanding more sustainable options when planning business events. Ready, get set, go green! – a new white paper released by STB and American Express Global Business Travel (Amex GBT) – looks at key trends in green meetings and events, the role a destination plays and how travel and meeting planners can measure a destination's sustainability. 
A sustainable supply chain is also a major consideration, with 70% of travel and meetings professionals placing high or medium importance on green certifications and credentials when selecting a supplier.
As organisations strategise to reduce their environmental impact, the white paper also offers practical tips on how they can make their meetings and events more sustainable, underlining various milestones along the sustainability journey.