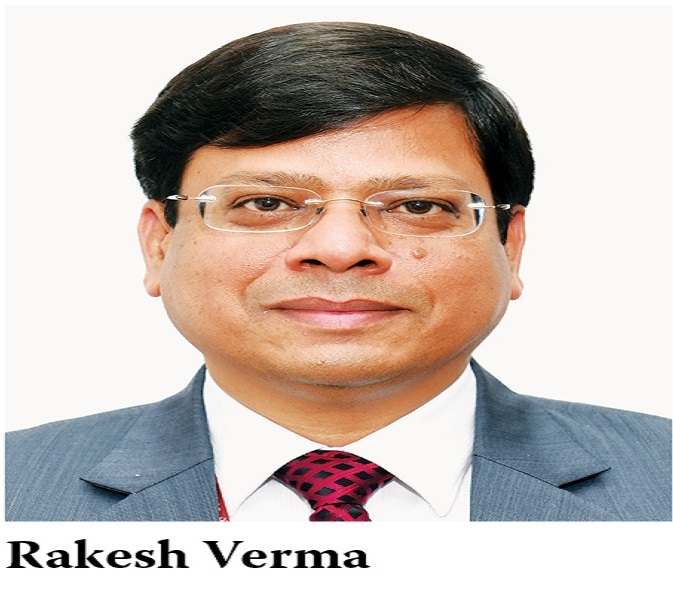 MOT is focussing on five key areas to expand the Indian M!CE sector, says Rakesh Verma, Additional Secretary, Ministry of Tourism, at the Meet in India session for Expo 2020 Dubai.
Nisha Verma
Speaking at the Meet in India session for Expo 2020 Dubai, Rakesh Verma, Additional Secretary, Ministry of Tourism (MOT), claims that M!CE remains an important segment. Verma claims that the MOT is working with the events industry to position India as a preferred destination for business and social events. "The M!CE industry is an important contributor to the national economy. It contributes to income generation and creates huge employment opportunities in hospitalityrelated service sectors such as accommodation, food and beverage, convention services, transportation, tourism and entertainment," he emphasises.
Strong infra He highlights that India has excellent convention and hospitality infrastructure, unparalleled cultural and natural attractions, and a rapidly growing economy. All this provides impetus to India emerging as a hub of business and social events. The convention infrastructure at important cities and major tourist destinations is being upgraded to provide world-class facilities. Delhi, Bengaluru, Mumbai,Hyderabad, Chennai, and Goa are some of the leading destinations in the country. We are also focusing on tier-2 and 3 destinations such as Varanasi, Cochin, and Khajuraho, and these may work out to be more competitive and diversified offerings, he says.
Connectivity is central Verma stresses that the government is giving a massive push to connectivity infrastructure with new airports, highways, and railways. "This has enhanced the accessibility of various destinations and their M!CE potential. Consistent improvement in Rakesh Verma We need to properly design a marketing strategy focussed on our diaspora MCEtalk January-February 2022 9 expo the business environment, investment climate, and India's emergence as a leader in technology and knowledge-related areas also contributes to India being an attractive destination for the events industry. India is also an attractive market for exhibitions," he says.
M!CE and wedding hub Destination weddings is another important niche area that is growing rapidly, says Verma.
Many destinations in the country are emerging as wedding destinations, and the industry is getting more organised. MOT is working on a strategy to position India as a M!CE destination in the world and a hub of mega conferences and exhibitions. It is working towards creating enabling conditions and institutional frameworks at the central, state, and city levels for the growth of the M!CE industry. The short-term goal of the ministry is to increase India's share in the M!CE business to two per cent from the current share of approximately one per cent, he adds.
He elaborates, "To promote India as a M!CE destination, MOT is further working towards five key areas. First is to strengthen the institutional support for M!CE by setting up a national M!CE board to improve inter-ministerial coordination and set up city-level bureaus. The ministry is encouraging the state governments to set up city-level promotion bureaus at major M!CE destinations in the country. The second is to develop an end-to-end ecosystem for M!CE, which requires support from a number of public and private agencies. The third is to enhance the competitiveness of the Indian M!CE industry and the ease of doing business for M!CE events in the country. Fourth is marketing India as a M!CE destination under the Meet in India brand. Fifth is encouraging skill development."
Apart from that, he claims that India has a thriving private sector that is professionally competent. This is behind India's success and is further driving it to greater heights. In the wake of COVID-19, the industry has taken all the safety measures for organising events. MOT is also forging partnerships with international organisations such as the International Congress and Convention Association (ICCA) to strengthen and further develop the Indian M!CE sector."
Asian market Saying that India has a clear competitive advantage in certain sectors along with cultural affinity, he shares, For the Asian market, we have the Buddhist circuit as one of the important offerings in India. Hence,the cultural and spiritual offerings in India, along with the domain strength we have in terms of the events industry, make us a good location for short-haul and mediumhaul destinations. We can encourage them to come here and organise events on a competitive basis.
Targeting the diaspora The Indian diaspora across the world is a big segment for us to tap, claims Verma. We need to properly design our marketing strategy focussed on our diaspora and look at their requirements. There are no legal challenges, and even if there are issues, we can sort them out at the destination level or at the state government level. We need to package these attractions in terms of specialised and focussed marketing for the diaspora, which will do the trick, he adds.
Culturally rich In another session on culture and heritage, Verma highlighted the cultural and religious heritage of India and how it could attract tourists from the world over. "Efforts are being made to create experiences around the heritage sites with interpretation facilities, souvenir shops, eateries, and other conveniences to enhance the overall visitor experience. Several heritage palaces have been converted into heritage and luxury hotels, which have seen great interest from foreign tourists. Tourism is helping us preserve our tangible heritage and intangible assets, like folk arts, dance forms, theatre, etc." Talking about spiritual tourism, Verma concludes, "The presence of numerous sacred destinations of different faiths in the country makes these destinations among the most visited sites globally. India is providing a massive boost to infrastructure. This develoment has significantly enhanced the accessibility of various destinations of cultural heritage and spiritual importance."
Rakesh Verma
"We need to properly design a marketing strategy focussed on our diaspora"
Quick byte Many destinations in the country are emerging as perfect wedding destinations