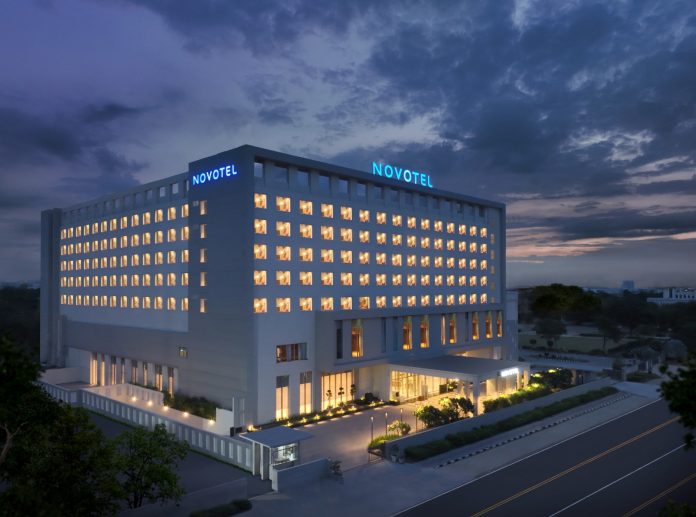 Accor has announced the launch of its 24th Novotel property in India, with the opening of Novotel Jaipur Convention Centre (NJCC), which is set to redefine Indian hospitality and become the preferred destination for both global business and leisure travellers alike.
"We are thrilled to announce the grand opening of the Novotel Jaipur Convention Centre in the vibrant city of Jaipur. This latest addition to our portfolio in India strengthens our commitment to delivering cutting- edge amenities and services. The Jaipur Exhibition Convention Centre represents a valuable expansion that is poised to fuel the growth of the Accor in India, further solidifying our position as a leading provider of large-scale exhibition and convention venues in the country," said Puneet Dhawan, Vice-President, Operations, South Asia, Accor in India.
Jaipur Exhibition & Convention Centre (JECC), is renowned as South Asia's premier purpose-built, state-of-the-art venue for exhibitions, conventions, and entertainment. A significant expansion in Accor's capacity for hosting Meetings, Incentives, Conferences, and Exhibitions (MICE) events. This strategic alignment enhances Accor's ability to cater to the needs of business and conference travelers, offering them a comprehensive solution that combines high-quality accommodation with world-class event facilities.
Novotel Jaipur Convention Centre broads 226 modern, well-appointed rooms, catering to the diverse needs of every guest. The rooms offer essential amenities and a tranquil hospitality experience with best-in-class service for its guests. Conveniently located near Jaipur International Airport, the hotel provides quick access to key tourist sites and commercial hubs. The hotel and exhibition centre spreads over an area of 42 acres with South Asia's leading pillar-less exhibitions-convention-entertainment facilities. It has 13 breakout meeting rooms, a VIP Lounge, 2 Green Rooms and a Grand Ball Room with modern technology with 740 retractable auditorium- style seats, making it ideal for conferences, exhibitions, gatherings, and weddings. With its enchanting 70,000 sq. ft. lawn, Novotel Jaipur Convention Centre offers an exquisite venue for celebrations and special events, adding a touch of elegance to any occasion.