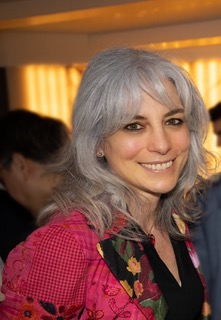 Events industry stalwart and pioneer Micaela Giacobbe has launched a new-age networking events concept – Journeys.global – the tailored events solution specialising in the art of engaging with one another globally. Journeys.global operates in any sector around the world, offering a plethora of creative and bespoke events in person and online for any number of delegates (from 5 to 50,000 people). Journeys.global draws on Micaela's more than 25 years at the forefront of innovation in the events industry.
She spent more than 14 years at Reed Exhibitions, running marketing and communications for its largest and most profitable event – WTM London. Micaela oversaw massive participation and exhibitor growth, with the event topping more than 50,000 delegates and 5,000 exhibitors. Furthermore, she introduced the pioneering WTM Speed Networking, which overhauled the traditional exhibiting module with buyers hosting a table and exhibitors queuing to talk to them. WTM Speed Networking led to a massive increase in business deals conducted due to WTM London. Fluent in five languages, Micaela also started the global expansion of the WTM brand with the launch of WTM Latin America.
In 2014, Micaela joined Jacobs Media Group to launch her own unique events business in the travel luxury sector – Connections. She hosted more than 50 events around the world, bringing together a community of inspiring and incredible leaders in luxury travel. Furthermore, she ran many highly successful online events during COVID-19. When it comes to global speaking and moderating engagements, Journeys.global's ability to deliver solutions in different languages and cultures makes its offering even more compelling and diverse. The company also caters to keynotes, content sessions, facilitation, team building, training, and consultancy.
"I have been at the forefront of innovation, evolution, and revolution in the events industry for more than 25 years," Giacobbe said. "I've run big, large-scale events and been at the helm of the switch to smaller, bespoke one-on-one meetings events and used cutting-edge technology to continue to allow business leaders to connect during the pandemic. Journeys.global is the future of the events industry with a pioneering, new-age networking concept that combines cutting edge, proven tools and techniques to encourage the very best interactions between attendees to help achieve results."
John Bevan, DNATA Travel Group's divisional senior vice president, said, "I have known Micaela for almost 15 years and her personal way of bringing events to life is truly unique. Her passion and creativity stand out, ensuring results are delivered. Furthermore, her background lends itself to all industries and sectors." Bevan is a highly respected business leader who has held senior leadership roles at a number of global businesses, including The lastminute.com Group, Voyage Prive, and Spa Finder Wellness.