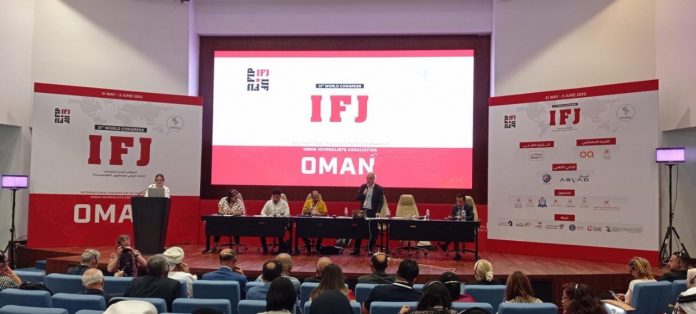 As a cornerstone of Oman's tourism, the MICE industry is regarded as one of the Sultanate's most essential pillars of business tourism. The Sultanate is emerging as a top international MICE destination, with one of the largest conference centres in the region, the Oman Convention and Exhibition Centre, constructed close to Muscat International Airport. Oman's famed hospitality, the plethora of exceptional activities available, as well as its distinctive architecture, culture, and tradition, add to its allure, together with a large selection of top-notch hotels and all the necessary infrastructure.
On 31 May 2022, the International Federation of Journalists (IFJ) held its 31st congress at the Oman Convention and Exhibition Centre, which was hosted by the Oman Journalists Association. Sayyid Asaad bin Tarik al Said, Deputy Prime Minister for International Relations and Cooperation Affairs and Personal Representative of His Majesty the Sultan, inaugurated the triennial congress.
Sayyid Asaad welcomed the delegates and commended the Oman Journalists Association for hosting "this great international press and media gathering," emphasising the Sultanate's delight in hosting the event. He characterised it as an opportunity for attendees to learn about Oman's resurgence in all domains, as well as the Sultanate's tourism, culture, and economic prospects to the worldwide media.
The agenda for the four-day conference covered a wide range of topics, including debates about the influence of the media on society and a gathering of the Federation of Asia-Pacific Journalists (FAPAJ). The convention has grown in prominence as the Middle East's most important journalism and media event on a local, regional, and international level. The triennial congress, organised in collaboration with the Oman Journalists' Association (OJA), aimed to assist Oman in establishing its position on the world media map and to open new doors in a variety of areas.
It gave the Sultanate and its economic, ecological, historical, and cultural features a chance to be introduced to the rest of the globe. Participants would be taken on field trips to tourist and historical places by the relevant stakeholders, which will allow them to write about the Sultanate for their local media.