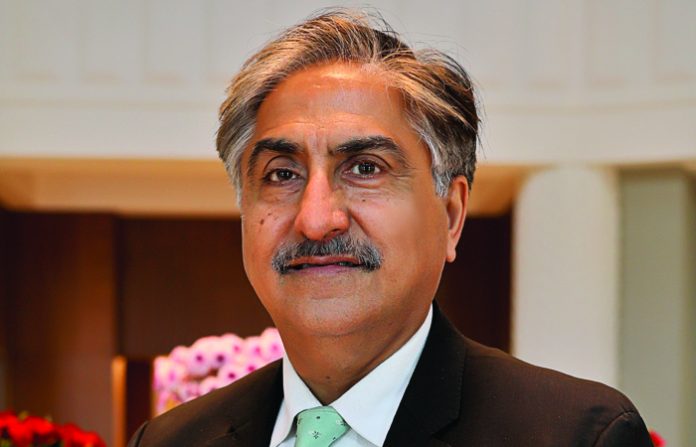 With state-of-the-art architecture and immaculately created experiential zones, the MMCEC in Gandhinagar is all geared up to welcome global delegates for G20 Summit, says Jaideep Anand, VP & General Manager, The Leela Gandhinagar and Mahatma Mandir Convention and Exhibition Center managed by The Leela.
Lipla Negi
How is Mahatma Mandir Convention & Exhibition Centre adapting to new trends and technology to enhance the experience in the exhibitions and events space?
Mahatma Mandir Convention & Exhibition Centre (MMCEC) managed by The Leela is one of India's biggest icons, influenced by the philosophy and life of Mahatma Gandhi. The Leela Palaces, Hotels and Resorts took over the management of the venue in 2019 and have since introduced their signature service standards and elevated the overall experience of the venue.
MMCEC is spanning over 34 acres near Ahmedabad, this expansive venue is perfect for hosting large-scale events, expos, and conventions. Equipped with every modern amenity imaginable, this Centre accommodates over 15,000 people in its air-conditioned halls and 6,000 in its theatre-style hall. Also available are four seminar rooms, three exhibition centres, seven conference halls, and modern meeting and conference rooms. It is a future-ready venue that is designed to accommodate changes and technological upgrades seamlessly. With a special focus on bandwidth requirements and connectivity features, a maximum of one Gbps of streaming-ready infrastructure is available on site.
Along with professionals from the sector, the team at The Leela continuously strives to engage with the right profile of events that help the city establish its presence on the global M!CE map. This event space is ideally complimented by The Leela Gandhinagar that offers 318 luxurious rooms and suites.
What are the top priorities on your agenda for 2023?
At MMCEC, guest excellence and enhancing guest experiences continue to be our top priorities in 2023. We are also experimenting with multiple ways to work towards converting large events to become carbon neutral and have a minimal impact on the ecosystem. This year, we are excited to see a range of industries working together to organize large M!CE events. A lot of them are certain about hosting their events at MMCEC considering the array of advantages the venue and the location have to offer.
We are also exited see the return of large-scale events where innovative teams are creating new and attractive food and beverage options.