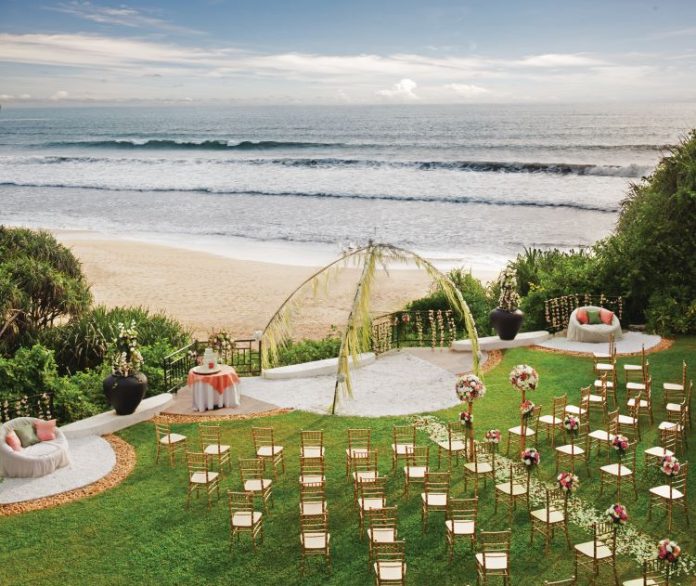 In a bid to unravel the potential of India's wedding industry, Ministry of Tourism (MOT) has launched a wedding tourism campaign, under which 25 destinations have been shortlisted.
Hazel Jain
G Kishan Reddy, Union Minister for Culture, Tourism and DoNER, recently launched the wedding tourism campaign, which seeks to expand India's wedding industry, by luring couples from around the world to celebrate their special day in India.
At the launch of the campaign, Reddy said, "Our 360-degree approach will ensure that every moment, from the first 'hello' to the final 'I do,' is a testament to India's warm embrace and rich heritage."
Under the campaign, MOT has profiled about 25 key destinations across the country, exploring how India fits into their wedding aspirations in more than one way. The campaign boasts of a collaborative approach, developed in close consultation with industry experts, associations, and seasoned wedding planners.
The campaign highlights a 360-degree approach, which will leverage the power of digital marketing, social media campaigns, strategic partnerships with wedding planners, collaborations with domestic and international influencers, and a host of offline and online activations. The aim is also to redefine India's perception beyond the realm of royal, extravagant weddings. Its thematic focus encompasses wedding themes, such as Beach Wedding, Nature Wedding, Royal Wedding, Himalayan Wedding, and beyond, allowing couples to craft their dream celebration in the embrace of India's charm.
Rajeev Jain, Founder & Director, Rashi Entertainment said the trend of weddings is definitely leaning towards more contemporary, classic and traditional styles. "Unfortunately, the trend is also leaning towards destination weddings out of India. The hotel rates that were skyrocketing for the last one-and-a-half years have come down a little, but they are still quite high and revenge buying from clients is coming to an end; overpriced hotel rooms are not selling any more," he added.
Lauding the Ministry of Tourism's new wedding tourism campaign, Jain urges the ministry to give access to the protected heritage monuments. "We appeal to the MoT to start giving heritage monuments for weddings. Why they have not allowed this is beyond my understanding. We want them to allow weddings at India Gate, Purana Qila, and Charminar in Hyderabad. This way, weddings will become more experiential and more sought after," he said.
According to Jain, the wedding segment has seen about 17 per cent growth, which he believes will grow further. "Our request to everyone is to look for volume business and not look for two-three days of business. Such rates will be discouraging for the clients," Jain said.
"The trend of weddings is shifting towards contemporary, and traditional styles, while destination weddings from India are also gaining popularity"
Rajeev Jain, Founder & Director, Rashi Entertainment