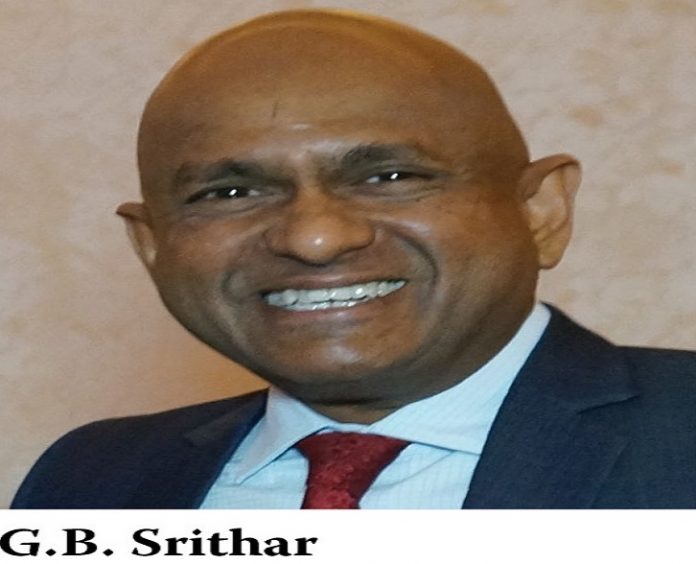 STB & MTI will review the needs for M!CE events as Singapore transitions towards a COVIDresilient state, says G.B. Srithar, Regional Director (India, Middle East and South Asia), STB
Hazel Jain
What is the significance of holding the Joint Leadership Summit in Singapore?
The Joint Leadership Summit, which took place from October 5 to 7, convened regional government representatives, major global organisers, and trade association leaders to develop an action plan for the safe reopening of the region's business events in the industry. They discussed the critical need to reopen inter-regional and intraregional travel routes, as well as the importance of ensuring traveller health and safety as core policy measures. These are the foundations and assurances that business event organisers require, before committing their resources and assets to the restart of events across the region. Accordingly, the leaders are urging authorities to implement clear policy measures and standard operating protocols all across the region that are calibrated for a COVID-19 environment.
Association of Event Organisers' (AEO), Singapore Association for Convention & Exhibition Organisers' & Suppliers' (SACEOS), Society for Independent Show Organisers' (SISO), Global Association of The Exhibition Industry (UFI), and Singapore Tourism Board (STB) signed an MoU at the Summit. It underlines the parties' commitment to reviving the regional exhibitions industry while also strengthening Singapore's position as a safe and trusted Global Asia hub for business events. The Asia CEO Summit was also launched at the Summit to support the industry's evolution through a COVID-19 operating environment. From 2022 onwards, this event will be held annually in Singapore.
What role does technology play in making safe hybrid events a reality?
In the events industry, the pandemic has catalyzed technological innovations Experimenting with event formats is a new trend, with organisers exploring virtual and hybrid models. Digital guides and contactless registration will become mainstream as technology is integrated into the visitor experience. This is the most fertile period in our industry's history in terms of innovation, and we have seized this opportunity by scaling many new solutions. Recognising digitization is key, the Singapore Tourism Board has launched Tourism Technology Transformation Cube (TCube), which provides a holistic suite of tools to guide tourism businesses in Singapore to build the skills they need to succeed in the digital era.
What kind of push is M!CE segment in Singapore getting from the government?
M!CE and business travel are strategic industries for Singapore, bringing significant economic benefits to the country. Singapore is committed to scaling M!CE events in a safe, trusted, and innovative manner. This approach has been in place since the development of STB's Safe Business Events framework, which is still being refined as Singapore resumes larger-scale events, such as TravelRevive in 2020 and Geo Connect Asia in 2021, where rigorous protocols were trialled.
STB has also worked with the M!CE industry to help them become more COVID-resilient by adopting new business models and technologies. STB has collaborated with event organisers on ways to better extract value from and monetise the data they collect, in addition to encouraging them to host hybrid events. STB also offers a range of assistance schemes to support the growth of M!CE events. One example is STB's Business Improvement Fund (BIF) that encourages technological innovation and adoption, as well as the redesign of business models and processes to improve productivity and competitiveness. To help the industry develop innovative hybrid business models, the SACEOS, with the support of STB and Enterprise Singapore (ESG), developed the Event Industry Resilience Roadmap (IRR) in October 2020.
What is the purpose of the Safe Business Events Risk Management framework?
In July 2020, STB developed the Safe Business Events (SBEs) framework, taking into consideration the event risk profile and the readiness of event organisers and event venues to mitigate these risks. Under this framework, EOs must achieve key outcomes: Infection control measures for every stage of an event, limits on crowd density, and close contacts between individuals, and preparing for any emergencies. Under the framework, Singapore has piloted over 140 M!CE events, hosting more than 15,000 participant attendees. In November 2021, Singapore will host two major M!CE events: The Bloomberg New Economy Forum and Industrial Transformation Asia- Pacific. They are part of a series of four pilot events going into 2022.
How is Singapore forging ahead in M!CE recovery?
Singapore has already secured rights to host the Worldchefs' Congress and Expo in 2024 and the 110th Lions Clubs International Convention in 2028. In June 2021, STB partnered with the Professional Convention Management Association (PCMA) and UFI to launch a white paper titled 'Reimagining Business Events—Through COVID-19 and Beyond'. Launched at the first hybrid Singapore M!CE Forum x IBTM Wired at Marina Bay Sands, the white paper is the first such collaboration between a destination and leading associations. STB is constantly engaging our intermediary and corporate stakeholders across our key markets, including India. STB and the Ministry of Trade and Industry (MTI) will work with organisers on their event proposals and review the requirements for M!CE events as Singapore transitions towards a COVID-19-resilient state.
G.B. Srithar
"The pandemic has catalysed technological innovations and concepts"
Quick byte M!CE and business travel are strategic industries for Singapore, bringing significant economic benefits