Istanbul and Antalya, the former especially so, are considered as ideal destinations for M!CE groups looking to have excellent events and plenty to do
Steeped in history, Turkey is not just the perfect amalgamation of European and Asian cultures, but also a country where the old meets the new. Natural and manmade wonders, as well as shopping districts and abundant nightlife make Turkey's two prominent cities – Istanbul and Antalya – perfect M!CE destinations.
Properties in Antalya for M!CE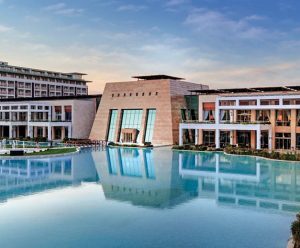 Rixos Premium Belek
Rixos Premium Belek's bed capacity is 1,700 in 700 rooms. With seven halls and a spacious foyer area, Rixos Premium Belek provides opportunities for events and organisations such as business meetings, conferences, seminars, and workshops. With conference halls and the convention centre on 2,300 sqm as well as magnificent halls of up to six metres in height, it hosts perfect organisations. Covering an area of 1,500 sqm with a capacity for 1,400 people in theatre order, Diamond Hall is the largest hall at Rixos Premium Belek.
Rixos Sungate Hotel
Set in a 250,000 sqm resort with a one- kilometre-long private beach, an extensive spa centre and an outdoor pool with an aqua park, Rixos Sungate Resort is in the Gulf of Antalya coast. The extensive leisure facilities at the Rixos Sungate include a gym, tennis courts, and a four-lane bowling alley. It offers rooms, suites, and villas to cater to every type of M!CE traveller. The property offers 20 meeting rooms with a maximum size of 1,724 sqm and can accommodate a maximum of 2,800 people.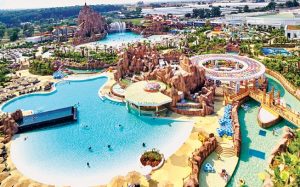 The Land of Legends Kingdom Hotel
The Land of Legends is a theme park in Belek that serves within the body of World Parks & Entertainment. The Land of Legends rooms and suites are punctuated by whimsical touches of fantasy as well as modern conveniences like PlayStations and dual-screen LED TVs. Room types include Deluxe, Deluxe connected, as well as Junior and Family suites, and guests staying at Rixos Premium Belek can enjoy free admission to the theme park.
Istanbul is the perfect destination with one foot in the East and the other in the West.
"Currently, direct flights to Istanbul are operating from Delhi and Mumbai, but not for Antalya. A group size of 150 Pax will be ideal for a single movement to Turkey, for top management as an incentive trip of intermediaries with their family, or for employee meetings"
Ashish Gupta
Manager Finance
Bajaj Allianz General Insurance
Properties in Istanbul for M!CE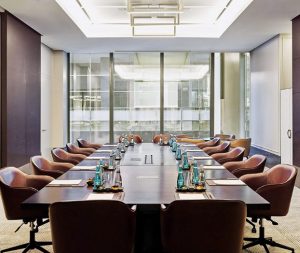 Fairmont Quasar Istanbul
The property offers 209 guest rooms, including 25 suites and 40 Fairmont Gold Rooms, with additional 64 Fairmont Residences. Offering over 2,000 sqm (21,520 sqft) of meeting and event space backed by a team of experienced meetings professionals and an extensive technical staff, Fairmont Quasar Istanbul has the space, resources and experience to organise major events successfully, whether that's a conference, an industry event, a product launch, or a major salesforce incentive.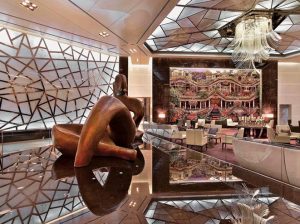 Raffles Istanbul Zorlu Center
The hotel offers rooms, suites, and residences divided across 17 categories. With spaces large enough for a car launch, yet small enough for the most intimate social gathering, Raffles Istanbul is ideal for any kind of event. With dedicated meeting planners, a Meeting Concierge, and a specialist AV team, guests have everything they need to make the event run perfectly. It offers seven meeting rooms that range in size from 33 to 328 sqm and can accommodate up to a maximum of 200 people.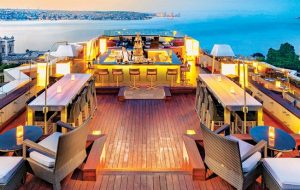 Swissôtel The Bosphorus, Istanbul
The property offers 566 guest rooms and suites across five categories of rooms. These include Swiss Advantage Garden View room, Swiss Advantage Bosphorus View room, Corner Room Bosphorus, Corner Room Garden King, and Pool Room. Swissôtel The Bosphorus, Istanbul also provides a total of 5,900 sqm of meeting space and 29 function rooms, including three ballrooms. Professional planners assist with arrangements for meetings/ social functions.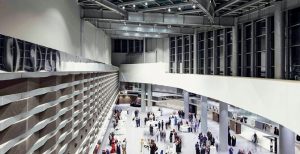 Pullman Istanbul Hotel and Convention Center
With its 403 rooms, Pullman Istanbul offers its guests the luxury they deserve. The property offers 51 meeting rooms with a maximum size of 7,500 sqm and can accommodate up to 1,750 people. In banquet style, the property can accommodate up to 1,300 people.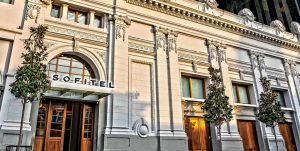 Sofitel Istanbul Taksim
The newly-opened Sofitel Istanbul Taksim, in the heart of the city at Taksim Square, offers six meeting rooms with a maximum area size of 533 sqm. It can accommodate a maximum of 370 people in banquet-style.