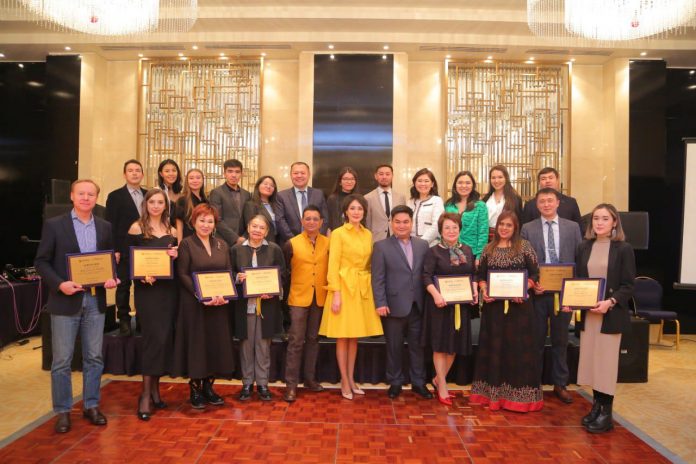 Kairat Sadvakassov, Deputy chairman of the tourism board said that Rohit Shorey, Founder, Kazin Dmc has made a significant contribution to the overall development of tourism to the country from India region, especially MICE. In a reception held at the Marriot hotel in Nur Sultan on November 27, 2021, the board presented Rohit Shorey with a certificate of Ambassadorship. The reception was attended by Vishal Jain, Director, Kazin International who signed the MoU and collected the award.
Rohit and Vishal remain very bullish on Kazakhstan as a destination with vast potential in the field of tourism. owning to its wide diversity of offerings for all verticals of tourism. They feel that India & the Middle East will become a major source market for tourism to Kazakhstan and this is one of the reasons why Kazin Dmc has maintained 100% focus on this destination since 2016.
Kazakh Tourism, being the country's brand manager for tourism and a subsidiary of the Ministry of Culture and Sports, serves the government's goal of achieving an 8 per cent contribution to GDP from tourism. The government is significantly developing the tourism infrastructure of the country by opening numerous branded hotels to cater for the increasing demand of tourists. Almaty airport is going through a multi-million-dollar expansion to accommodate more airlines to serve the country.
Air Astana has announced that they will resume direct flights between Almaty & Delhi effective December 16 after a 20-month hiatus. As the world is gearing towards normalcy, this announcement could not have come at a better time.