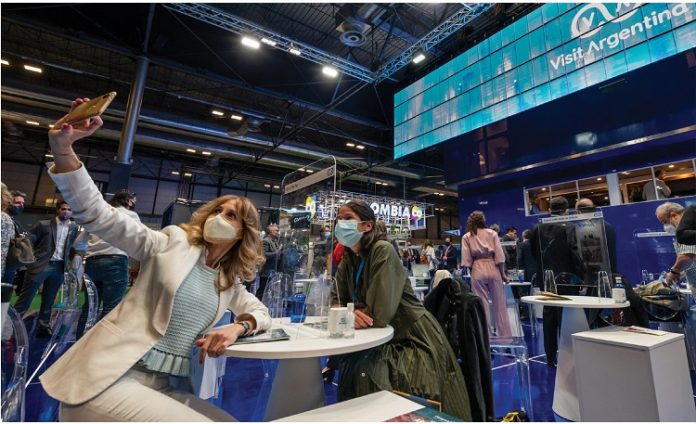 The Dominican Republic will be a FITUR partner country for FITUR 2022 by IFEMA MADRID, to be held from Jan 19 to 23, 2022, under the slogan 'Embracing the World'.
Following the milestone of FITUR 2021, the Trade Fair dedicates all of its efforts to its mission, to contribute to the recovery of tourism, in its 'Special Tourism Recovery' edition, backed by the entire value chain of the international tourism industry. The representation of the Spanish tourism industry has already been confirmed at its highest level, in terms of autonomous communities and cities, as well as positively in terms of companies, to which must be added the growth of official international participation, which stands at more than 70 per cent compared to the results of FITUR 2020 and represents a 240 per cent increase as compared to the May 2021 edition, two months before the event.
Thus, FITUR 2022, in alignment with elements such as the gradual normalisation of tourism activities and the government's backing in declaring it as an event of exceptional public interest, as well as support from institutions, countries and destinations, hotel chains, travel agencies, and tour operators, technological companies, suppliers, transportation, will once again contribute all of its resources to tourism.
The event continues to focus on the various segments that drive the tourism market, with its sections FITURTECHY, FITUR KNOW HOW & EXPORT, FITUR M!CE, FITUR HEALTH, FITUR ENTERTAINMENT, FITUR TALENT, FITUR LGBT+, FITUR LINGUA, and FITUR WOMAN, as well as B2B events and programmes that will showcase future key points and challenges, with emphasis on the digital transition and sustainable development. The FITURNEXT Observatory is focussing this year on promoting good tourism practises in terms of accessibility. FITUR will be held in eight halls: The US in Hall 3; Europe and the ME in Hall 4; APAC and Africa in Hall 6; Spanish official organisations in Halls 5, 7, and 9; and travel technology and companies in Halls 8 and 10.
The Dominican Republic, being the FITUR Partner Country, will have strategic visibility to showcase the country's tourist attractions. The country is the FITUR Partner for the second time. It aims to highlight its mild climate and people's hospitality, its connections with over 1,400 airports from 170 countries, and its proper handling of the pandemic in terms of tourism protocols, vaccination of the local population, and particularly tourism industry workers.
QUICK BYTE The event continues to develop its professionalisation and specialisation strategy