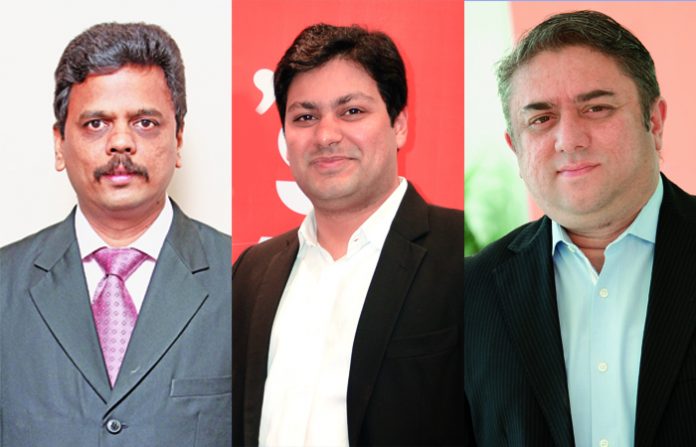 New breed of travelers longing for exemplary experiences post-COVID are pushing companies to create extensive range of experiential products to cater to their needs and preferences.
Hazel Jain
The guest journey has changed post-COVID and the industry needs to work hard to meet the needs of the new breed of travelers. With a shift in travel trends from when to how, brands will have to adapt to the needs, preferences, and expectations of this new breed of traveler, and find ways to reach and excite them to go on trips.
Neliswa Nkani, Hub Head, MEISEA, South African Tourism, said COVID taught a great deal, including the demand for sustainable tourism. "It also allowed us the space to bring in disruptions, innovations, adapt sustainable alternatives in the industry, while also using technology to bring about responsible, tangible business solutions and substitutions. We are proud to say that travelers are more conscious of where they spend their money, what kind of accommodation they choose, where they dine, and how they travel locally. We have enhanced efforts to make our itineraries, properties, and transport facilities more sustainable. We are also actively showcasing our sustainable product offerings and ecotourism experiences such as cycling tours, nature safaris, conservation projects, and rural experiences," she added.
Having understood the Indian traveler well over the past few years, Nkani further added, "Travelers are also looking to chase their passions! They are traveling for food, long self-drives, marathons, swimming and cycling tournaments, theatre, culture, and music festivals and more. There is a sense of purpose, ownership, and fulfilment among the travelers."
Airlines are not too far behind. Sakari Romu, General Manager (India), Finnair, said his airlines wants to introduce its Indian customers to the experiences that Finland has to offer. "Many of our customers have already visited Rovaniemi in Lapland, met Santa Claus, and the lucky ones have even seen the Northern Lights. Also, the Helsinki region is familiar to many of our business travelers and those interested in design and architecture. However, our Lake district and the Finnish Archipelago are still unique and unexplored territories to many Indians. In addition to these destinations, we would absolutely recommend a tour in the Baltics or in the Nordics. The distances between the Baltic or Nordic capitals are actually very short. From Helsinki you can fly to Tallin in Estonia in 30 minutes or to Stockholm in Sweden in 45 minutes. If it is a unique experience, you are after, flying to Helsinki for two days, followed by a tour of Sweden and Norway would be our recommendation of experiencing the Nordic nature and culture," he shared.
IndiGo has introduced a host of technological initiatives such as RFID tech and electronic documentation to cater to the tech savvy traveler.
The traditional ideas of traveling are being adjusted all the time, according to Virgin Atlantic. In an email statement, the airlines shared, "The internet is a big part of this, with travelers able to curate their own travel unique experiences by reading blogs and viewing content through social media. There is so much information available which gives people more confidence to travel on their own and then to meet people at their destination. One of the main customer segments which we focus on at Virgin is the experience embracers, those who are looking for a premium travel experience which enhances their quality of life. This year, we launched direct flights from London to Austin, Texas, and are seeing strong demand from India, with travelers loving the city's food, arts, and music culture."
Longer trips imply more splurge
Customers of Thomas Cook (India) are planning longer trips and showing interest in exploring offbeat destinations, said Rajeev Kale, President & Country Head, Holidays, MICE, Visa, Thomas Cook (India). "Outdoor activities such as hiking, snorkeling and biking trips to destinations as varied as Kashmir, Himachal, Leh-Ladakh, Sikkim, Rajasthan, Andaman and South India have become popular across families, friends, and millennials. Our demand trends indicate increasing preference for eclectic stays and unique accommodations such as heritage bungalows, havelis/palaces, forts, in the heart of a desert or bamboo grove, tree houses or tea estates/coffee plantations. Having unspent travel budgets, travelers have been displaying strong appetite for luxury travel—for that once in a lifetime experience," he said.
Another tour operator echoes similar thoughts. Daniel D'Souza, President & Country Head, Holidays, SOTC Travel, said his customers want to open their minds to unique experiences that inspire and enrich them. "This mainly comprises unusual destinations away from the mainstream, offbeat and rugged holidays, and in-depth exploration of domestic locales. Millennials and young professionals are keen to explore offbeat experiences and outdoor and adventure activities, hence we see them book itineraries that involve a host of activities right from trekking, paragliding, skiing, white river rafting, kayaking, snorkeling, scuba diving, sea karting and biking trips. Customers are also seeking drive-cations and staycations to nearby offbeat drivable destinations to get away from the city," he added.
Enticing new age traveler
It is true that COVID has led to a shift in the way people travel, said Hussain Patel, Director, Tripjack. "Nowadays, many travelers are looking to explore and have real and one-of-a-kind experiences. COVID has given people the opportunity to reassess their priorities and focus on things that truly matter to them. There is a greater appreciation for local cultures and communities by the travelers. Apart from our strong offerings in flights and hotels, we have curated holiday packages for international destinations such as Bali, Vietnam, Turkey, Baku, Sri Lanka, and the domestic destinations such as Himachal, Andaman, Kashmir, and Kerala. We look forward to adding more unique holiday experiences. Cruise experiences is another category we are excited about," he said.
Iris Reps India is currently promoting a new age hotel for the new age traveler. "The 25 hours Hotels One Central in Dubai is adventurous, cheeky, innovative, unique, a little crazy and locally connected," said Alefiya Singh, Director, Iris Reps India.
What is trending
 A research by Google on APAC's four biggest travel markets—Australia, India, Indonesia, and Japan—reveals there is 3X increase in intent to travel internationally among travelers.
 61 per cent of the travelers indicated a preference for international travel to future leisure vacations.
 Majority intend to travel for longer periods; plan to visit one or two nations per trip.
 Google also saw a 17 per cent increase in the average booking time.