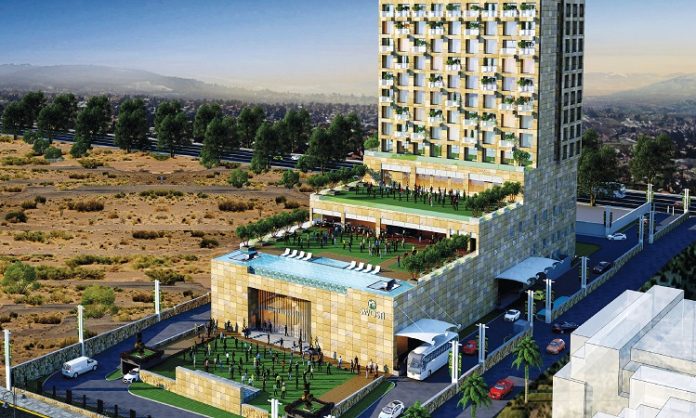 While Odisha has fewer star-rated hotels, Swosti Group's latest offering is set to provide the Indian events industry with a new address.
The Swosti Group's latest offering, Swosti Premium Beach Resorts, the first five-star premium luxury beach resort in Sipasurubuli, Puri, is poised to provide the Indian events sector with a new address. The property features large open-air landscaped lawns and is equipped to host mega conferences and elaborate wedding ceremonies.
Foodies may sample cuisine from several Indian states, as well as Chinese and global cuisines, at the food court. The Sky Lounge bar, which is 150 feet above ground level and overlooks the Bay of Bengal, is the property's centrepiece. If you have some leisure time, go for a swim in the infinity pool. The 125 luxurious rooms, including five premium luxury long suites on the 12th floor, all have a view of the sea with no obstructions. More similar, cutting-edge amenities may be found throughout the completely air-conditioned property. Each banquet hall will be attached to an openair lawn.
There is also a gaming zone near the food court area for the young and young-atheart to ensure that there are enough activities to keep the guests entertained. The resort will also have a state-of-the-art wellness spa and gym, making sure that fitness and wellbeing remain at the forefront of everyone's minds. In addition, the basement has enough parking to accommodate large-scale weddings as well as conventions.
Swosti Group, led by J.K. Mohanty, has been effectively marketing the travel and tourism sector of Odisha since 1981, employing over 1,200 people through offices in Delhi, Kolkata, and Ahmedabad, as well as affiliated offices in Mumbai, Bengaluru, and Chennai. The new Swosti Premium Beach Resorts is gearing to employ 375 people directly and around 700 people indirectly, including all vendors.
Locals with expertise in the hospitality industry or who have undertaken hotel management courses at Swosti Institute of Management & Social Studies will be prioritised.
Apart from Swosti Grand, Swosti Premium, and Swosti Palm Resort in Bhubaneswar and Gopalpur-on-Sea, Swosti Chilika Resort on the banks of Chilika Lake has established itself as a key tourist attraction in the state and has become a popular leisure and M!CE destination in four years.
While Odisha has a shortfall of star-rated hotel rooms in comparison to other states, Swosti Group's latest offering will attract investors to invest in tourist infrastructure. The government of Odisha has taken a number of steps to encourage investment in the tourism sector, which is the world's largest employer.
QUICK BYTE Swosti Group has been effectively marketing Odisha's tourism sector since 1981