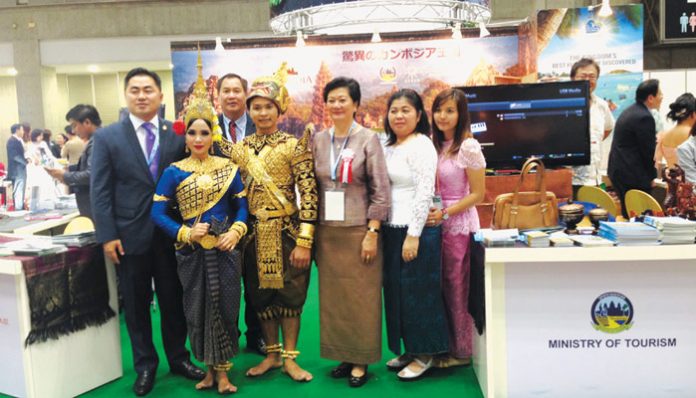 JATA Tourism Expo will be held from September 21-24, 2017 at Tokyo Big Sight in Japan
The conglomeration of leading exhibitors will exhibit products and services such as a wide range of various services concerning the travel and tourism industry and many more related services. The event is branded as TEJ, the abbreviation of Tourism EXPO Japan. The Japan National Tourism Organization (JNTO) has joined the organisers – the Japan Association of Travel Agents (JATA) and the Japan Travel and Tourism Association (JTTA), reinforcing the momentum of the promotion of outbound, domestic and inbound travel. Last year, exhibitors from 140 countries and 47 Japanese prefectures and regions showcased the potential of their destinations and products in 1,662 exhibition stands, held meetings with potential business partners. This year, organisers expect a stronger flow of participants and visitors than last year. Last year, more than 40,000 travel industry professionals attended the expo. The sessions to be held are as follows: On September 21, TEJ will offer – Outbound travel business session; Inbound travel business session; and Domestic travel business session. Exhibitors will be able to make appointments for business meetings with current and future partners at their own booths on September 22.
MINISTERIAL ROUND TABLE
Reflecting the voices of the many participants of Tourism EXPO Japan there will be launch of the TEJ (Tourism EXPO Japan) Ministerial Round Table on the first day of the expo, inviting tourism ministerial class executives from all over the world. It is scheduled on September 21, 2017 in Tokyo. The theme of this panel discussion will be 'Sustainable Tourism for Development'. JATA Tourism Expo will be held from September 21-24, 2017 at Tokyo Big Sight in Japan.