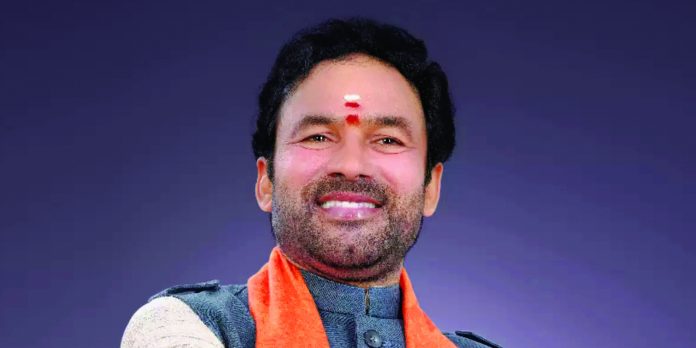 With more than 200 meetings across 55 locations, India is geared up to put best forward to position itself as major M!CE destination during its year-long G20 Presidency.
Nisha Verma
It is a known fact that every country after its G20 Presidency could boost it tourist numbers and India might be part of that list, at least that is what the industry and the industry leaders are accepting. To make sure it happens, India will be showcasing all its tourism assets to delegates, expecting a boost in foreign arrivals after their visit. However, apart from leisure, India is betting big on getting good M!CE business as it puts its best foot forward in terms of its M!CE facilities.
STAGE SET
G Kishan Reddy, Union Minister of Tourism, Culture and DoNER, claimed that the G20 offers the best opportunity for India to showcase its culture, history, and tourism potential and to position itself as a major tourist destination in the world. "We will host over 200 meetings across 55 cities from December 2022 to November 2023. These meetings are also proposed to be held in several states of Northeast, including Aizawl. Among the G20 member countries, China, Mexico, India, South Africa, and Indonesia are projected to expand their tourism industry post-COVID. With our Presidency, we definitely can stride ahead of these 4-5 countries to build the rightful place of India's tourism industry in the global arena," he claimed.
STATES' ROLE IN G20 IMPORTANT
Amitabh Kant, G20 Sherpa, India, stressed on that all states should step up their game for G20. He claimed, "The Prime Minister Narendra Modi has asked us to do G20 meetings in all the states and Union Territories. Important thing is that every single visitor during G20 who comes to India is not coming for G20. We must send him back as a brand ambassador of India. Every single tourist who comes during G20 must go back mentally rejuvenated as an Indian, he must be spiritually invigorated as an Indian and must go back physically elevated as an Indian. He must become the best brand ambassador of India. That experience is not about hardware, but it is about creating a unique experience around India's culture, which can only be done by the state governments. They have their unique strengths. Every state should go back to its roots, create a unique state product, which is thoroughly Indian, and that is what every G20 visitor must experience."
OPPORTUNITY BECKONS
Arvind Singh, Secretary, Ministry of Tourism, has said that earlier, countries that took G20 Presidency, used it as an opportunity to project their nation to global community. "The expectations of the Indian hospitality space are rising rapidly, mirroring the growth in the quality of international tourism. The upcoming G20 meet in India will be a key factor in aiding recovery for the Indian hospitality industry. The government has identified 55 unique locations for key G20 meetings on tourism, finance, labour, among others. These sites are chosen for their availability of hotels, convention centres, air, road, and rail connectivity."
He also shared that sustainability commitment needs to come in mainstream in tourism, especially with G20. "There are four tourism track meetings slated to be held during G20. It is the ideal time that India should take the leadership position in responsible tourism," he said.
He added that at the time of G20, MOT is going to organize the Global M!CE Conference. Sharing the aim behind the Conference, Singh said, "The agenda will be to position India as an attractive M!CE destination. Today, India has very good M!CE facilities, air connectivity has improved, new convention centres and hotels are coming up. Thus, there are many new destinations where M!CE events can be held. With the conference, India will try to showcase the attractiveness of existing destinations as well as the upcoming ones. I am sure India is in a position to attract M!CE events much more than it did in the past."
FACELIFT FOR INDIA'S M!CE
Rakesh Verma, Additional Secretary, Ministry of Tourism, claimed, "There are large number of countries and other participants at these meetings. These destinations will showcase that they have capability to organize these meetings. They have the necessary ecosystem to organize and they will also get notice that these cities have hosted these meetings. That is how the M!CE traffic to these destinations will be improved due to G20 meetings."
On Global M!CE Conference, Verma said, "M!CE is one segment where India needs to do a lot. There is a lot of potential, but we have not got our market share. This global conference that we are planning with particular focus on G20 countries, will be putting the best foot forward, by telling what all is available in the country, in terms of M!CE infrastructure, M!CE specialties, and M!CE ecosystem. A lot of new things are happening and the MOT has recently unveiled a strategy for M!CE tourism and a National M!CE Board has been set up. It is an inter-ministerial board to help us coordinate policies, take decisions and help us support the M!CE. It is a very important conference and we look forward to it to position India as a serious M!CE destination."
GLOBAL HUB OF M!CE
India must be the global hub of M!CE events, said Naveen Kundu, MD, EbixCash Travel & Holidays. "There is no doubt that we will be a global hub for M!CE and events one day. Currently, whatever the government is doing is reasonably good. With the kind of infrastructure development there are more conventions happening in India. Thus, there are 3Cs required—we need more convention centers, creativity, and connectivity. Above all, we need the conviction of the government to do that rapidly to take us to that objective fast. For that, we all are hopeful that they will do something or the other. However, I always see that the government has been talking a lot, but there is very little visible when it comes to ground. Hence, to make India a global hub of M!CE and events, they have to do a lot of work with the private sector and put things in place and in perspective. G20 Presidency is a major step, and I am glad this has happened. All Indians should be proud and glad that we have the G20 Presidency with India at this stage. These are proud moments, and we should rejoice them, enjoy them, and learn from them," he added.
SYNCHRONIZING OF GOVT AND INDUSTRY
MP Bezbaruah, Secretary General, HAI, shared that they are expecting to see that the industry and the government are on the same page. "Events are taking place in the remote corners of the country such as Siliguri and Tripura. Northeast and certainly these places will get an exposure, which has not been there earlier. It is also perhaps we hope will help in improving the infrastructure in many of these areas and will encourage the states to create more destinations along those places where things will happen. I believe that G20 should be seen not as a one-off event for 2023 but as a foundation for a long-term exposure of India and creating infrastructure of international expectations. Thus, G20 is going to be a big landmark for the tourism and hospitality industry of the country," he said.
GOLDEN OPPORTUNITY
Sharing that the yearlong event is a golden opportunity for the tourism and hospitality industry to shine on the global stage, Jaison Chacko, Secretary General, Federation of Hotel & Restaurant Associations of India (FHRAI), has urged the government to intensify promotional initiatives under Incredible India to attract as many foreign tourists as possible during the year and leave an indelible mark of India on the tourism map of the world.
"This is the time that the government should go full throttle to promote tourism under the Incredible India banner. The hospitality industry is raring to showcase its world-class standards and facilities to the world while celebrating the India's rich and varied heritage and diversity," he added.
In anticipation of G20's spill over benefits, FHRAI has requested the government to also reactivate the Champion Sector in Services Scheme to give a boost to the M!CE tourism in the country. A total of 3,263,219 Foreign Tourist Arrivals (FTAs) were recorded till August 2022, which is 47.2 per cent of the 6,914,987 FTAs in the corresponding period in 2019. With the G20 Summit taking place across India through the year, the hospitality industry hopes to bridge the 50 per cent deficit in tourist inflow in a lesser time span.
MORE INTERNATIONAL EVENTS NEEDED
Informing that the hospitality industry is working with the G20 organising committee, Arun Kumar, Market Vice President, North India, Nepal and Bhutan, Marriott, shared, "We have over 100 hotels in India, and we want business at the end of the day. The same goes for other operators. For us as a company, G20 is a prestigious event for our country. I think it is very nice that instead of big cities, we have identified 55 destinations across India to have meetings and everybody will benefit from this. This is the first time that the government has taken so much interest in developing some of these. A lot of research has been done in all aspects. We need more international conferences to come into India and we want to have a very big convention centre in Delhi."
PPP HOLDS KEY
Valmiki Harikishan, MD, Valmiki Travel & Tourism Solutions, shared that even Telangana has got two G20 events in its kitty. "We are equally excited to support the MOT, because government alone cannot do everything. They need the stakeholders, particularly tourism industry, which will always add value and laurels to it making the G20 events pan India more successful. My expectation is that in every state, public and private partnership should happen to make these G20 events more successful. Value-addition can be given to experiential projects, where tourism only add experience, local authenticity, right from local cuisine tasting, or local cities showcasing our monuments. This will offer the much-needed break in between the meetings and tourism can add value to it. The delegates can also rejuvenate with wellness tourism, which is doing very well in India. I am sure tourism is the key to make G20 successful, and I request the government to please involve us. We are ready to work and make India proud with the G20 and we are looking forward for the same," he said.