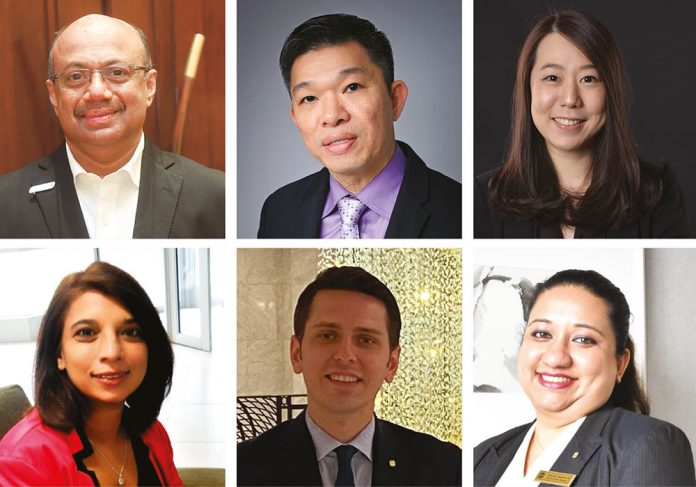 JTB India has confirmed key NTOs, global hotel chains and airlines as exhibitors for its B2C virtual platform dedicated to MICE,with Singapore Tourism Board as the Country Partner. To be held on April 28, 2021, the event will see attendance from top corporate companies in India.
Hazel Jain
"We planned MICE Engage 2021 this year keeping in mind that we have had a year of lockdown," says Anil Srinivasan, Executive Director at JTB India. He adds, "The feedback we received from our corporate customers is that their channel partners are not very happy about doing more virtual meetings and events. Hence, they are keen to do offline events now and resume physical travel. We had been waiting for an apt time to launch our virtual roadshow – MICE Engage 2021 – where we could bring the buyers to meet exhibitors from the travel domain such as NTOs, hotels, airlines, etc. On this platform, buyers can engage with the sellers and understand what the formalities in terms of travel and safety protocols are, and how will they safely take their channel partners across to those countries."
JTB India decided to wait for an apt time and the plan paid off. Srinivasansays, "We wanted to wait till the vaccinationdrive starts and in hindsight that seems to be a good decision. We only hope that this will speed up the process of international travel."
Highlighting how both exhibitors and buyers can benefit from this event, Srinivasansays, "The advantage for exhibitors would be a direct connect with the customers, which will also facilitate the entire process of engagement with them, understanding their needs and requirements for future travel, and incorporating those into their offerings when things start to open up.It would also be better for the corporates to engage directly with the service providers and understand what is happening in each country, how fast the boundaries could open, and how would the passengers be taken care of on their journey. It will instil some amount of confidence among the corporates."
Dubai Expo confirms participation
There are some tourism bodies who have confirmed participation, prominent among them are Singapore Tourism Board, Bahrain Tourism & Exhibition Authority (BTEA), Visit Finland, and a few others. "We are also very excited to have Dubai Expo as our Platinum Partner for the event, which will give us a big boost in terms of the value we will bring to the buyers. There will be around 30 exhibitors. The event will have buyer-seller meets, and booths for all sellers where buyers can go and meet them and understand their product. The auditorium will play videos of all the Gold and Platinum exhibiting partners. It will be a full-day event with some panel discussions on the side. There will be around 30 exhibitors at the show," Srinivasan adds.
EXHIBITORS
JTB India is one of the key MICE players in India and together with Singapore Tourism Board, we work very well to bring India's MICE traffic to Singapore. We are privileged to be invited as a country partner at the MICE Engage 2021 roadshow organised by JTB India – it being the first virtual MICE show of 2021 in India. This event gives us another excellent platform to re-inforce Singapore's position as a MICE destination among India's corporates. We also want to share our MICE support schemes that we has customised for the India market.
Raymond LIM
Area Director, India (New Delhi), Singapore Tourism Board
MICE Engage 2021 is an ideal platform for us to conduct more in-depth discussion with our clients, while addressing any concerns they might have during the current times. The virtual format for this year's MICE Engage is also a great way for us to reconnect with our partners in India, while we update them on the industry innovations and our renewed hospitality experience at Marina Bay Sands. With MICE Engage 2021, we look forward to network with corporate clients and share more about our state-of-the-art Hybrid Broadcast Studio.
Olympia Chiang
Senior Sales Manager, Marina Bay Sands
Our participation in carefully selected roadshows gives us the opportunity to engage with long-term partners as well as building new business relations whilst raising brand awareness. The aim is to use this channel as an opportunity to listen to critical information shared by our industry partners and clients and to use this market intelligence to enhance our product offering as well as to ensure Sun International is always top of mind and a first choice for clients when selecting a hotel brand in South Africa.
ShereneAllaman 
Vice President International Sales & Marketing, Sun International
This event is a great opportunity for us to showcase our lovely property. Istanbul is becoming a very popular destination for Indian MICE and this is a great platform for us to present our hotel especially to clients we haven't had a chance to meet us before. It is difficult to meet clients face to face during these times, which is why we wanted to attend this event.
Mehmet Sarihasan
Group Sales Manager, Shangri-La Bosphorus, Istanbul
India in the recent years has been Sri Lanka's primary key source market. Seeing a rise in corporate travel into the island nation in the last decade, mostly to Colombo. Therefore we would like to leverage India's fastest growing outbound market by working with JTB India to source the growing MICE business within the region and meet the needs of the dynamic business community here.
Shanika Jayaweera
Senior Events Manager, Shangri-La Hotel, Colombo
For more information, contact KritikaKunden at kritika_k.in@jtbap.com or Deepali Gupta at deepali_g.in@jtbap.com.