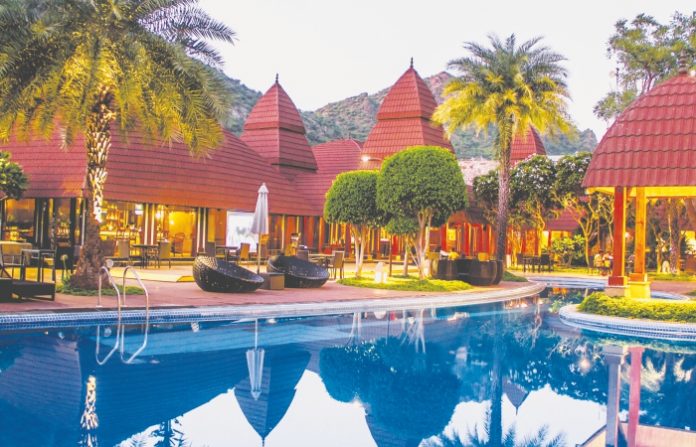 As part of our business strategy, we look for sellable locales such as Gir, Goa, and Bhimtal, says Gagan Katyal, Head of Sales & Marketing, Ananta Hotels & Resorts.
Lipla Negi
How is Ananta Hotels & Resorts faring in the current scenario?
We specialise in resorts that are well planned and have plenty of open space. These are the factors that have contributed to our success. Our pricing has been competitive, and our guest service has helped us earn referrals. We have been able to meet our budgets following the pandemic, and we are aiming for a full recovery in FY2022-23.
What are your expansion plans for 2022?
We have a resort named Jagira Ananta Elite in Gir, Gujarat. It is scheduled to open in June 2022. In terms of location, we are growing. Majority of our properties are located in the midst of nature and offer unique experiences. In Udaipur, for example, the entire resort is sprawled across 100 acres. We have created an exquisite jungle cottages amidst this vast space to provide our guests with a jungle glamping experience. Ananta gives you the opportunity to live in nature rather than in a box hotel. We naturally gravitate toward commercial and business-friendly places for business growth.
However, we ensure that our guests have an abundance of nature and luxurious hospitality in these prospective locations. As part of our business strategy, we look for sellable locales such as Gir, Goa, and Bhimtal, among others. In addition, we work on management and/or
leasing contracts.
What new destinations are you considering?
Aside from Gir, we will be expanding our footprint by launching a new 80-key resort in North Goa early next year. Villa residences are a prominent trend in Goa. We are building a villa community in Goa that will function similarly to a hotel. We are also upgrading our spas and wellness facilities. We are going to be big on wellness. For us, 2023 will be a year of wellbeing.
What marketing strategies are you considering?
To win in this competitive atmosphere, strong marketing communication and brand awareness are essential. We are strong in digital and will be attending shows for more B2C engagement.
In terms of M!CE, how is the brand trying to bring business back to hotels?
To entice buyers, competitive M!CE packages are being floated. Participation in business trade shows, as well as a huge number of sales calls and distribution, are beneficial. Multiple venues help to break up the monotony of outdoor events.
When will big-fat Indian weddings return and with what changes?
Big fat weddings are making a comeback. In order to accommodate the pandemic-induced changes in business, we have created separate check-in areas, easy room allocation, and multiple venues so that people can be conveniently dispersed.