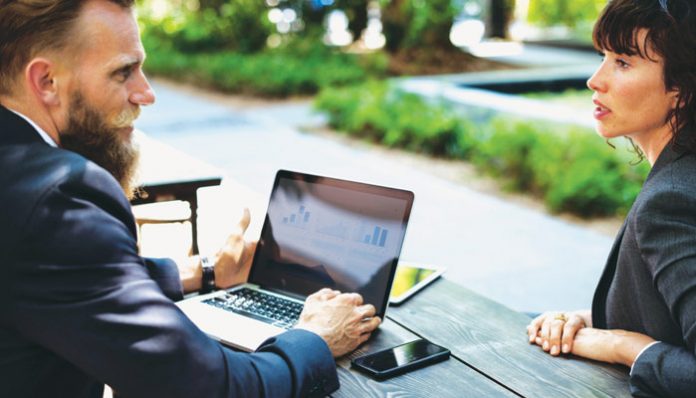 Vishal Sinha, CEO, India, Carlson Wagonlit Travel, talks about his new role as CEO and the growth of the business market in India
What is your analysis of the growth of the business market of India?
The stability, growth and the confi dence of the Indian economy will help boost the business travel market in India. Th e economy is growing at a rate of over 7 per cent, which will further help in increasing business traffi c. With a focus on costs and driving profitability, a lot of companies are looking for solutions to stretch their travel budgets further and CWT is in a strong position to help them achieve this by providing state-of-the-art technology, data and analytic solutions.
What is the vision that you have for Carlson Wagonlit Travel (CWT) in India as Chief Executive Officer?
Today, India has one of the youngest traveller populations in the world, In 2016, nearly 60 per cent of the travellers from CWT's clients in India were millennials, and they accounted for close to half of the trips. Millennials – more so than other generations – expect a business travel experience that is technology-driven and more closely resembles their leisure travel booking experience. My vision is for CWT to be the clear leader in creating the business travel experience that the new generation of travelers in India expect – an experience that is intuitive, user-friendly and personalised. This is part of CWT's global strategy and we are making signifi cant investments towards achieving this. In doing so, I hope to grow our business in India considerably over the coming months. CWT is already a leading travel management company in India and we have a strong track record of helping companies optimise their travel programmes. We currently manage travel for close to 200 mid- and large-sized companies in India and I expect our client-base in the market will continue to grow at a steady pace. With our industry-leading technology, world class data and analytics solutions, and a very capable sales team, I am confi dent we will be able to achieve this.
In addition, earlier this year we launched 'CWT For You', our state-of-the-art business travel solution for small and medium enterprises (SMEs) in India. We have already had more than 200 SME clients register for this product, and we are helping them take control of their business travel spend by giving them the right price for air and hotels, and providing them with value added services like meals, seats and free date changes. Moving forward, we will be looking to further grow our business in India in the SME segment.
How important are meetings and events to move the company business forward? What are the latest trends?
CWT Meetings and Events is a key part of Carlson Wagonlit Travel's business, both globally and in Asia Pacific. While we currently don't offer meetings and events services in India, we continue to assess the opportunities in this market. At CWT, we use technology to provide a seamless experience for attendees along with the data and analytics organisations need to add tangible value for both; at the same time, optimising spend and ensuring industry and regulatory compliance. The work of an M&E practitioner is never really done as technology improvements continually raise the bar on both possibilities and expectations. Beacon technology, with a microchip in attendee name-tags to track location, session attendance, exhibit visits, F&B participation, traffic flow and more, provides the opportunity to validate popular agenda items and to make real-time adjustments to others, using onsite communication efforts to drive results. That said, while basic tracking data is interesting, it may only reveal what is happening onsite, not necessarily why. Real-time feedback is critical to a meetings organiser's ability to make meaningful changes both in real-time and for future meetings. Technology is also now being used to further enable virtual attendance. Although some upfront virtual technology costs overall may outweigh T&E savings, engagement and participation of remote attendees can contribute dramatically to an organisation's goals. By using tools like Facebook's "live" video streaming, meetings professionals can have remote attendees participate in their events. No one is excluded due to geographical location, attendees can share the event with others, two-way interactions are possible, and events can be recorded and further shared post-event.
What all does a destination/city need to be topnotch for MICE?
A number of factors determine how attractive a city is as a MICE destination. Most top-notch MICE destinations around the world have several things in common – world-class infrastructure and facilities, a safe and secure environment, an international mindset, and vibrant culture. That said, meeting buyers know that significant strategic thinking goes into determining where to hold a meeting or event. Sometimes location is predetermined by factors beyond the scope of the meeting. Other times, agenda drives location. In all cases, price matters. When choosing a location, buyers must consider all related costs including air travel, availability of direct flights, flight duration and frequency, weather including seasonal issues and climate, major security threats, local petty theft, traffic conditions and accessibility to public transport, F&B, and more.
Why do face-to-face meetings mean more business?
While to some extent teleconference, video conference and VoIP platforms have replaced business travel, these are typically for lowparticipation meetings such as trainings. In many instances, these technologies compliment rather than replace business travel. The adoption of video conferencing creates opportunities for hybrid meetings where organisers bring content to a much wider participant base.